The WHHS Senior Games have begun! The Red, Yellow, Blue, and Green teams have been busy performing many random acts of kindness today.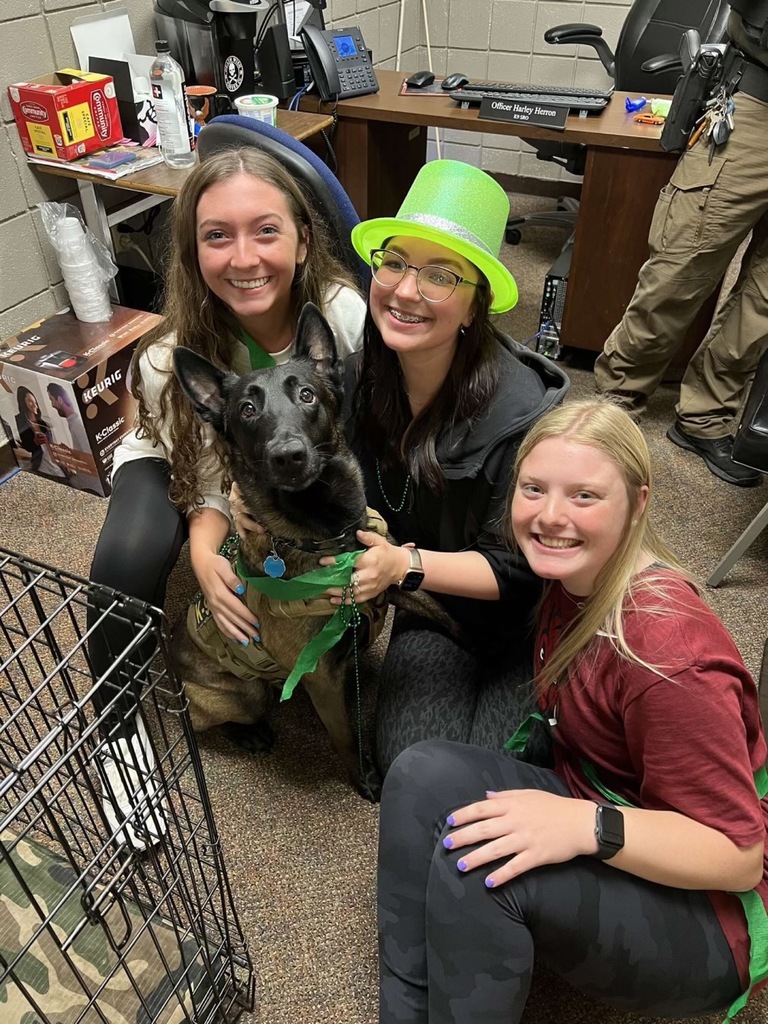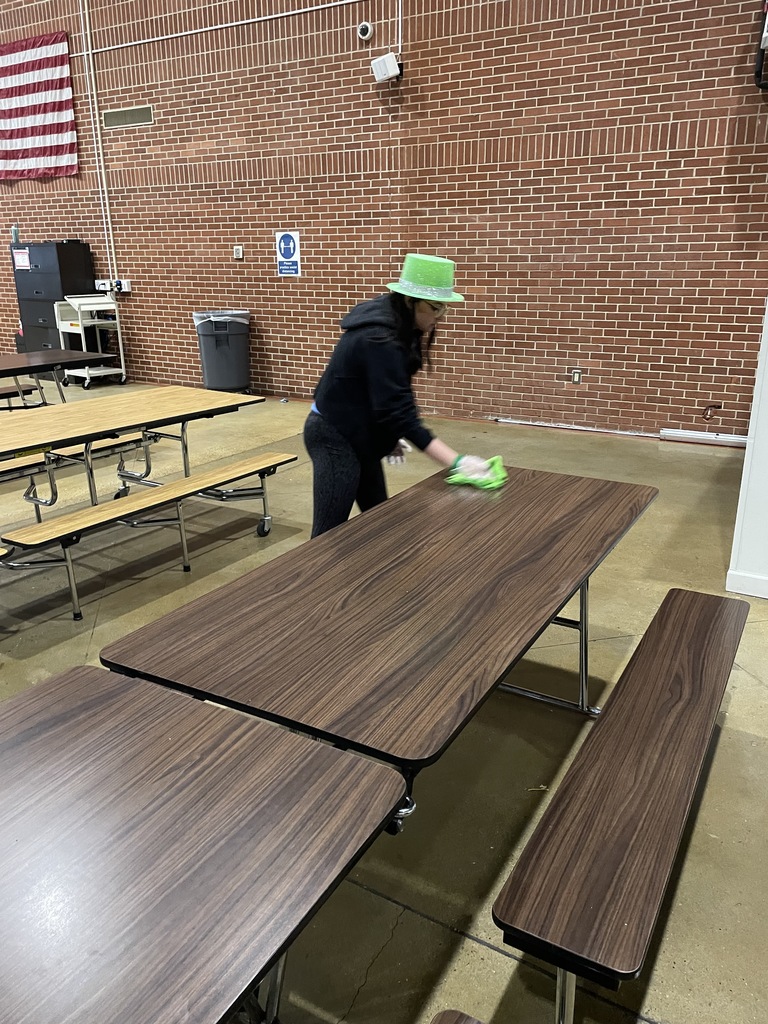 More pictures from the WHHS College and Career Fair held for Seniors and Juniors on Tuesday afternoon.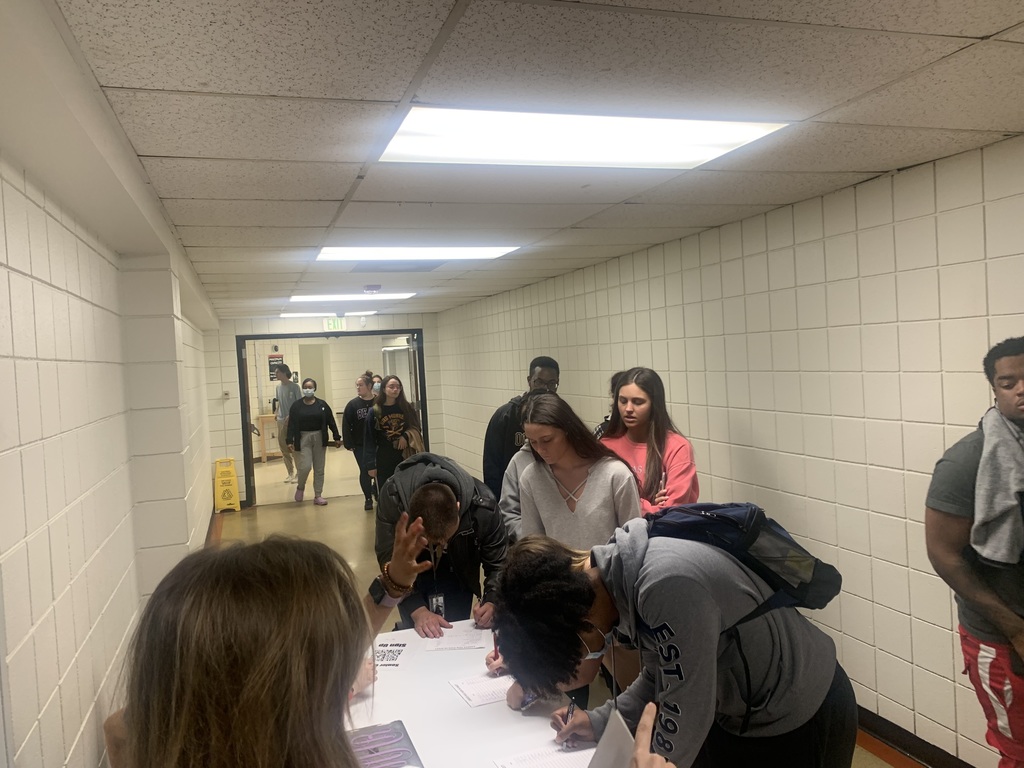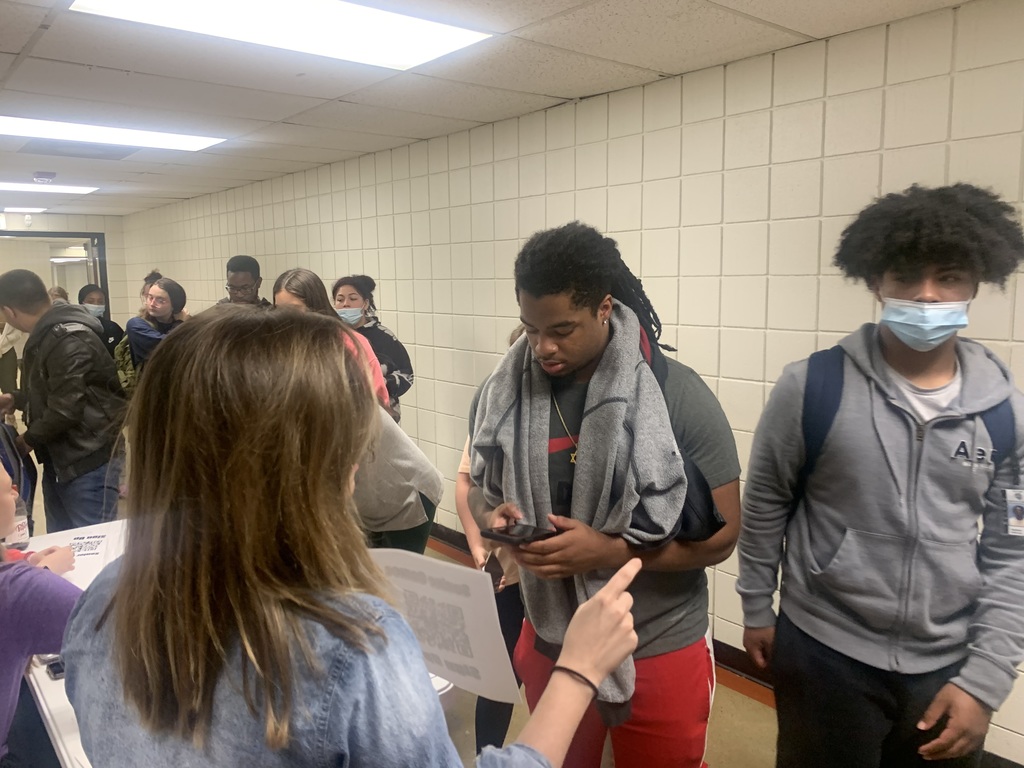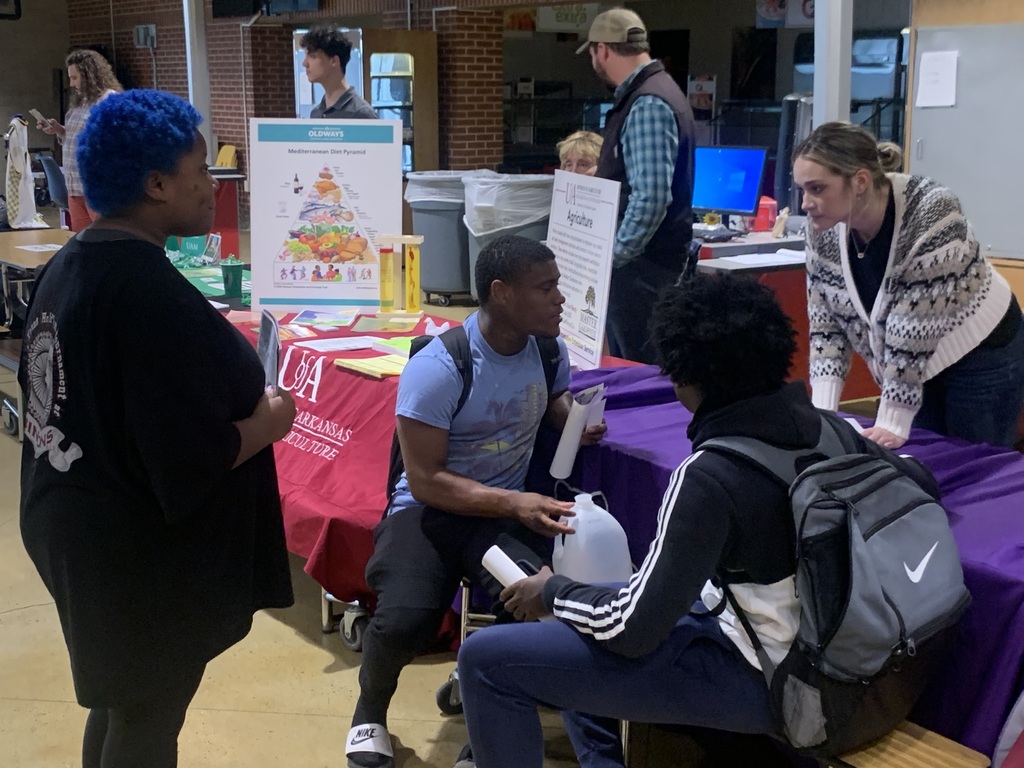 Seniors and Juniors attended the WHHS College and Career Fair held Tuesday.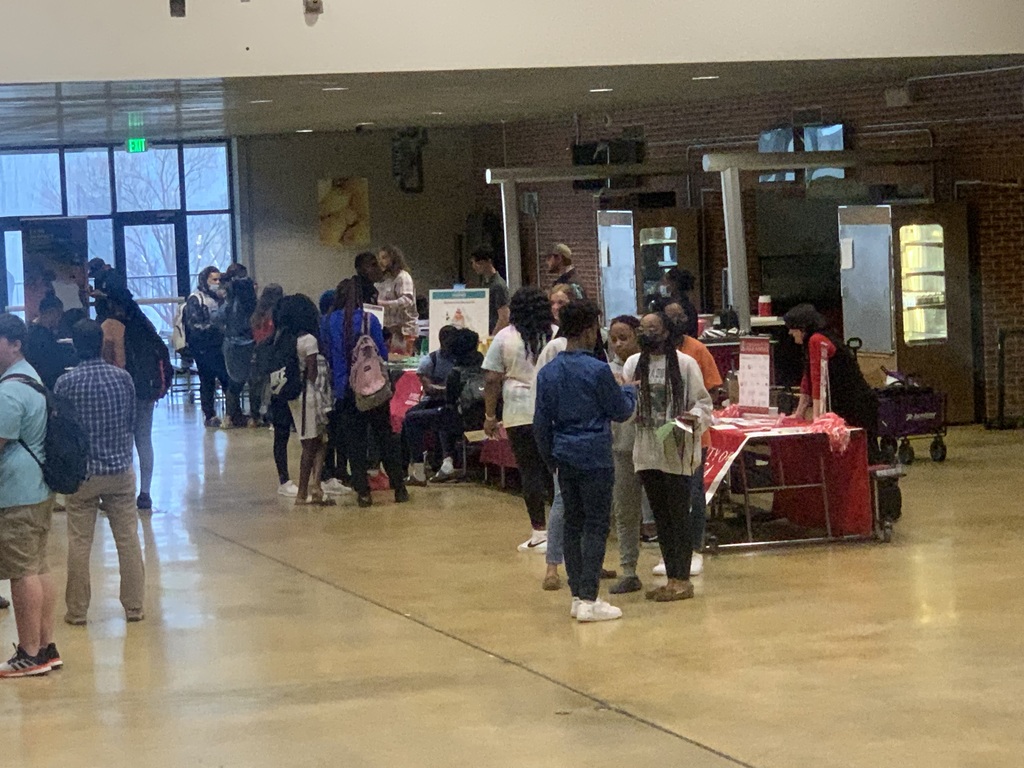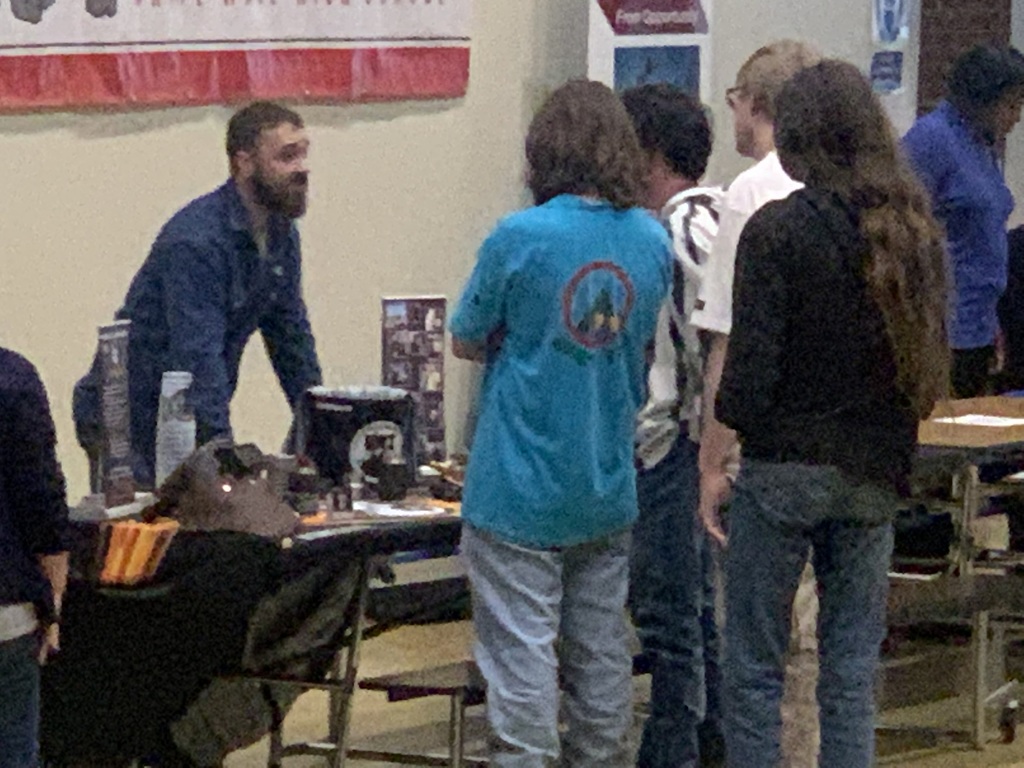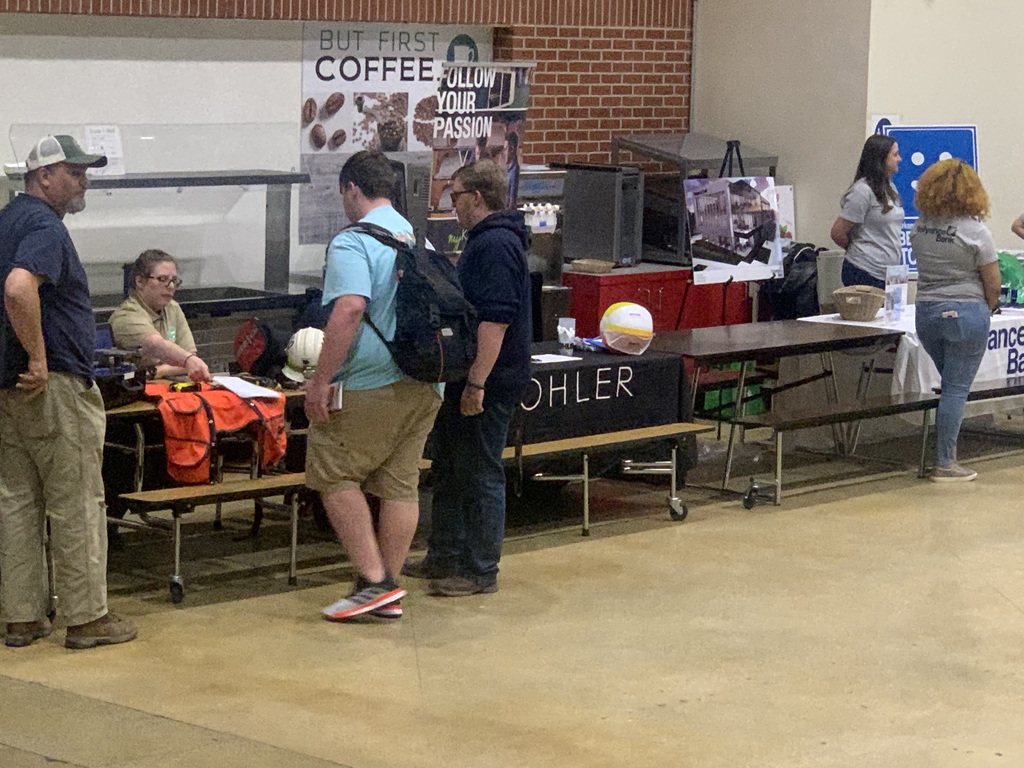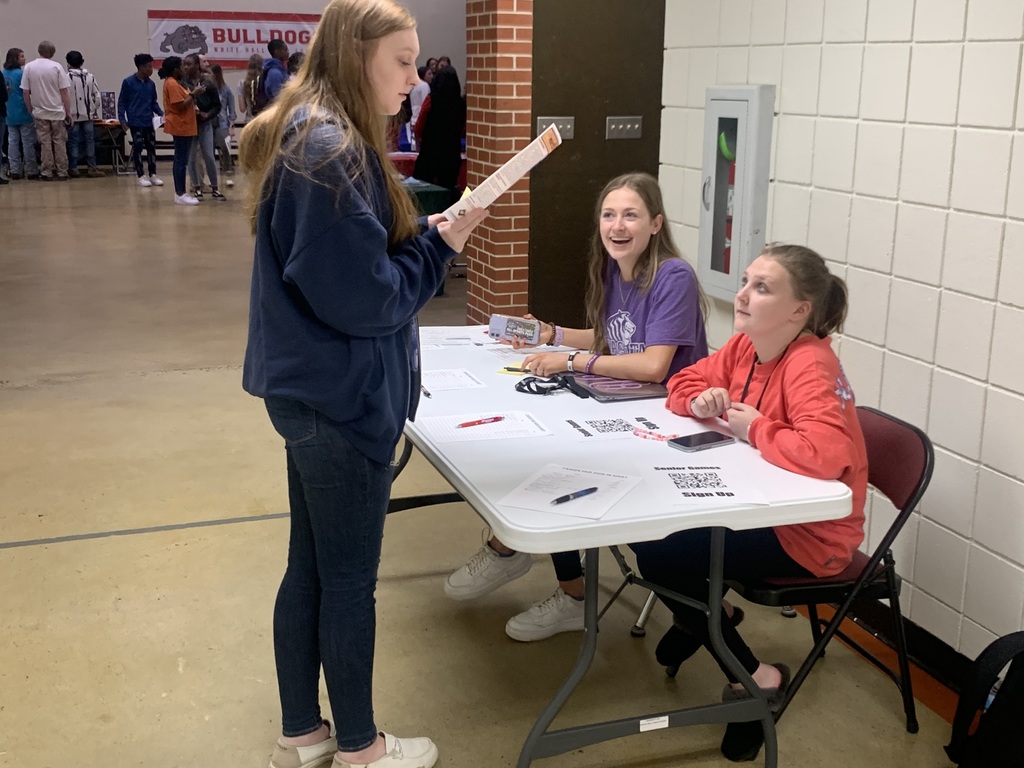 Mrs. Henslee's Honors Biology students participate in frog dissection,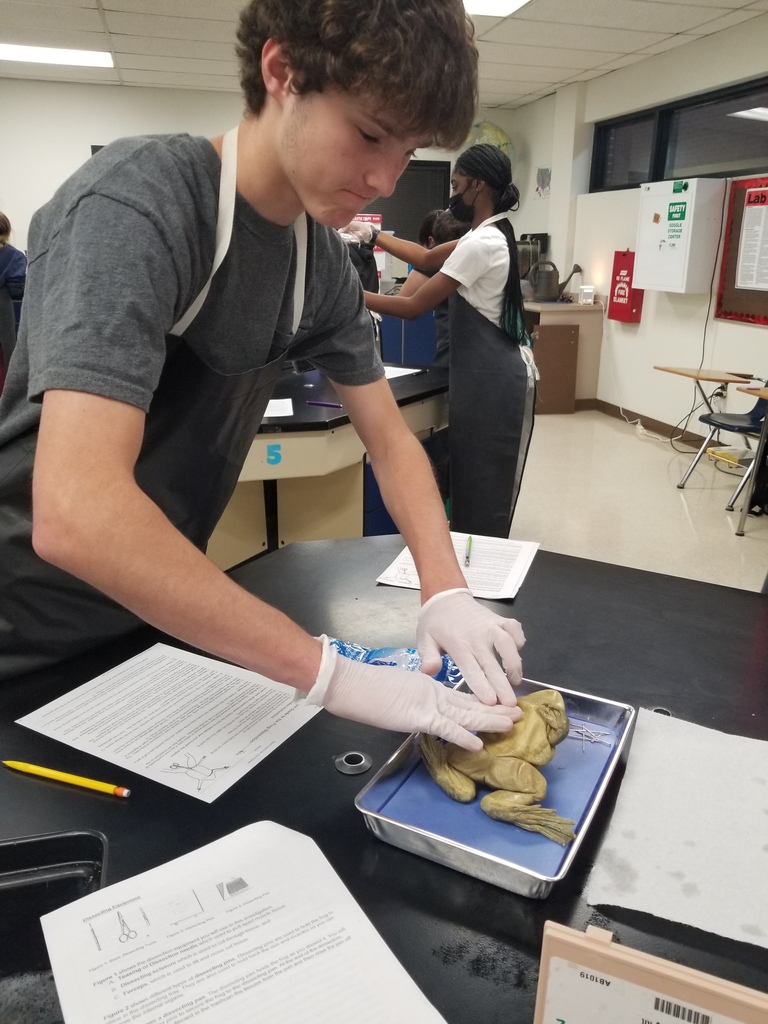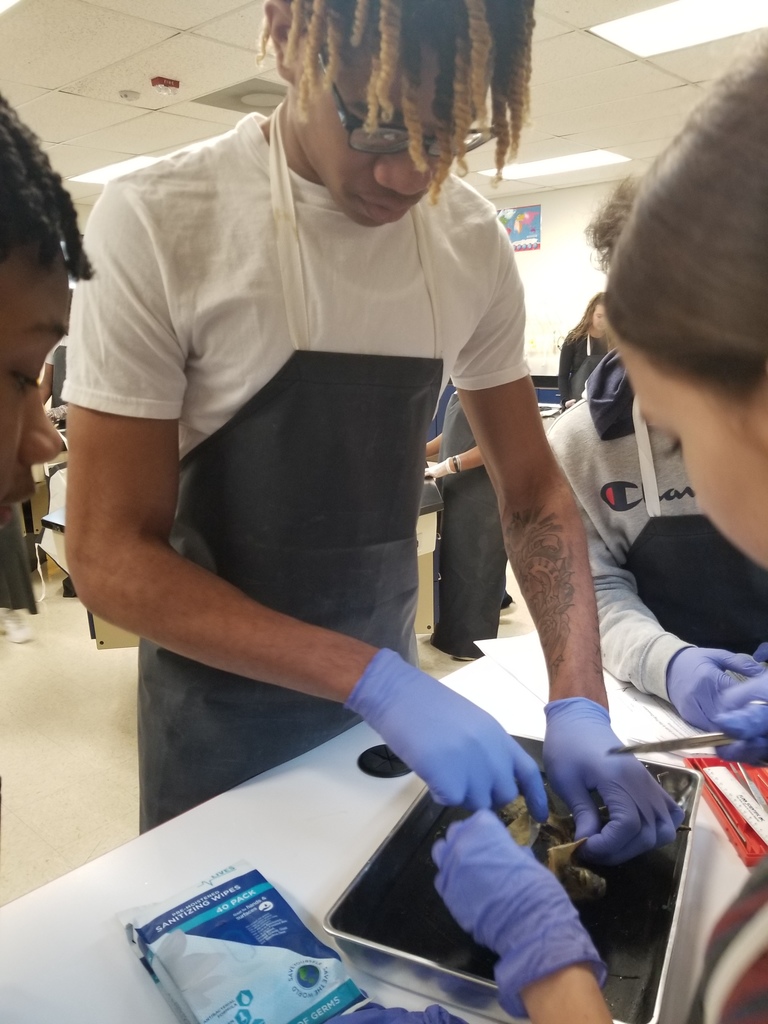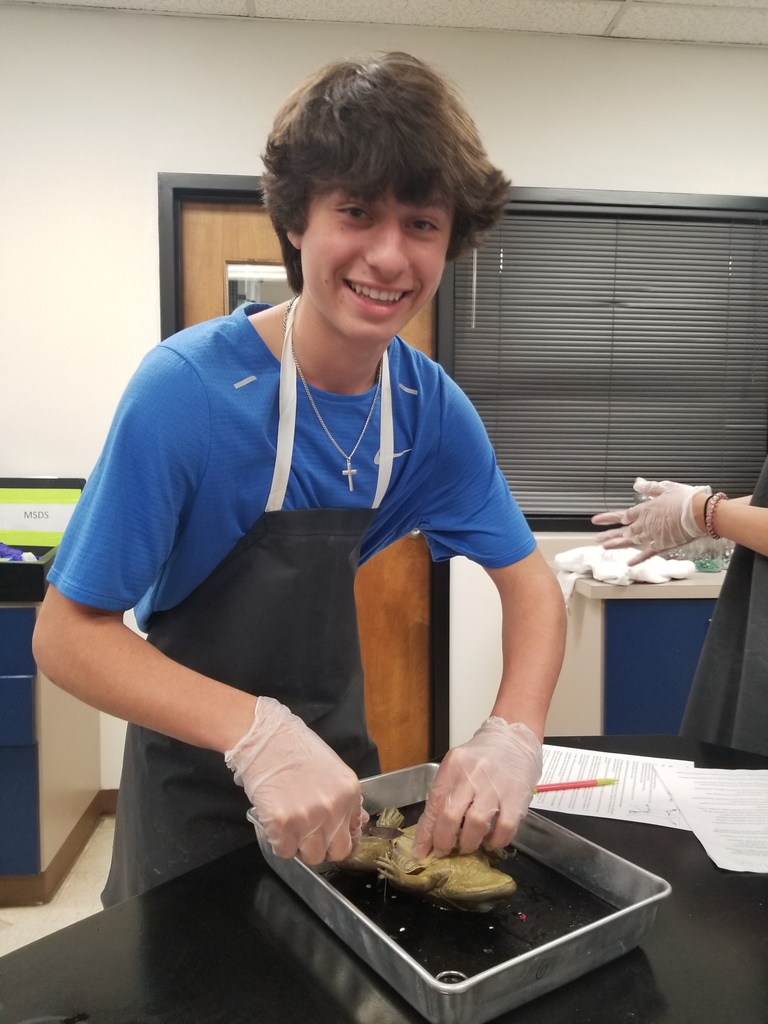 Due to weather the WHHS phone system is out. If in the event of an emergency, contact Central Office at 247-2002.

WHHS will host a College & Career Fair for Juniors and Seniors during 6th & 7th periods on March 30th.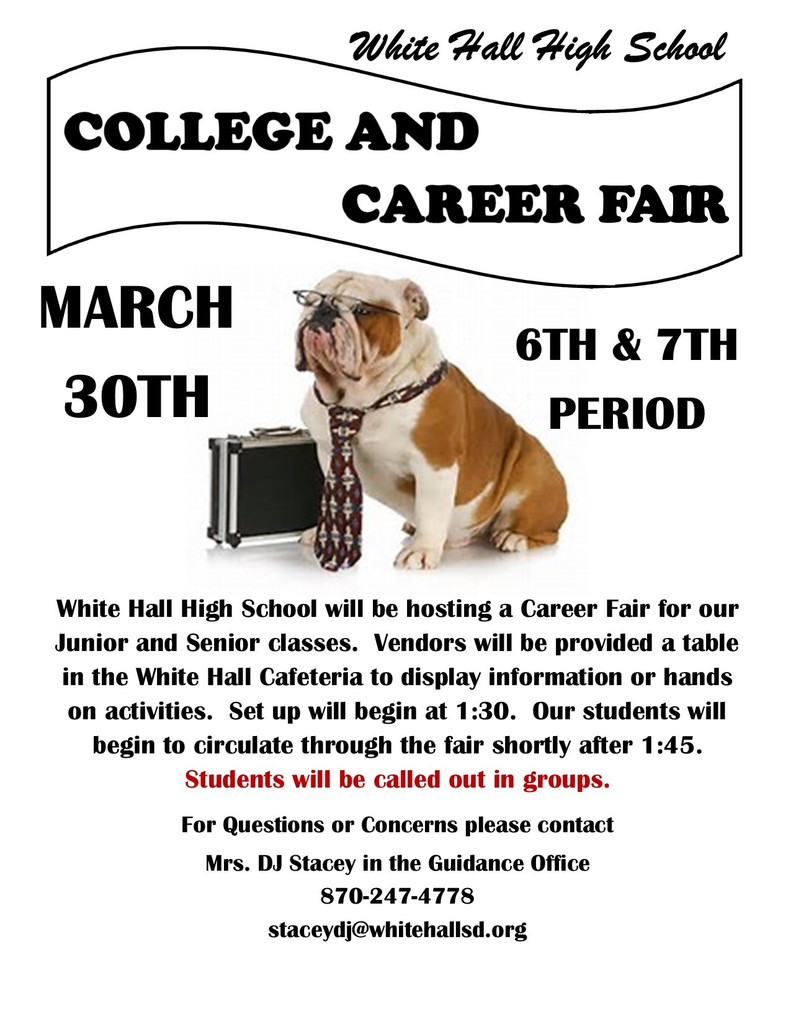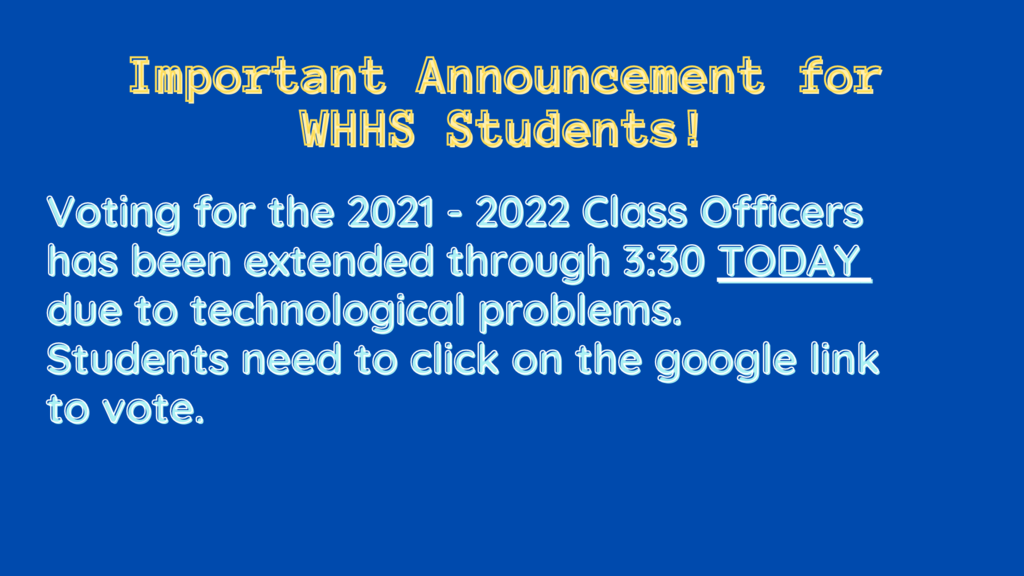 Several students at WHHS placed in the recent SE Arkansas Art Show.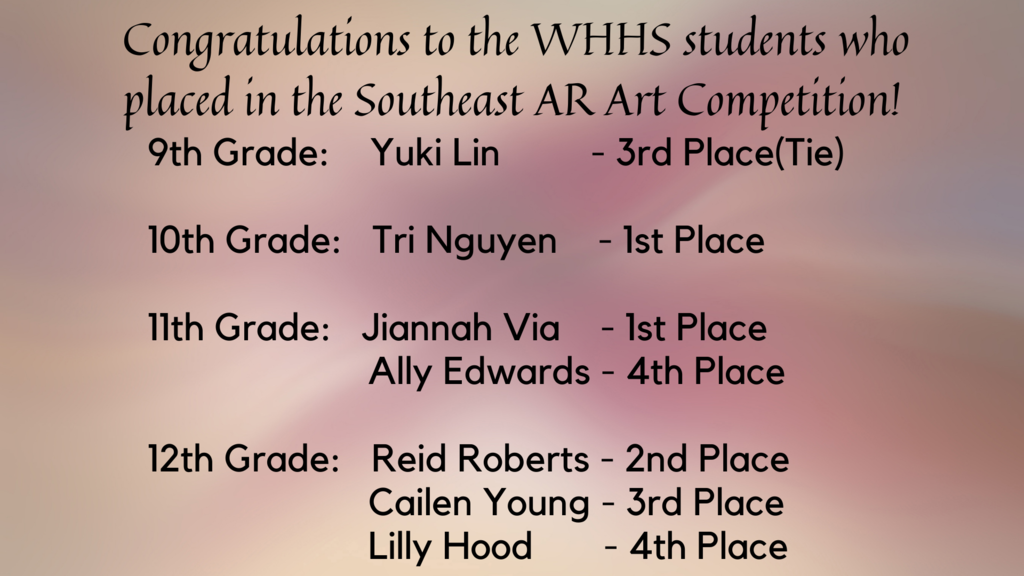 It is Yearbook crunch time! Members of the yearbook staff are working hard on last minute additions and edits.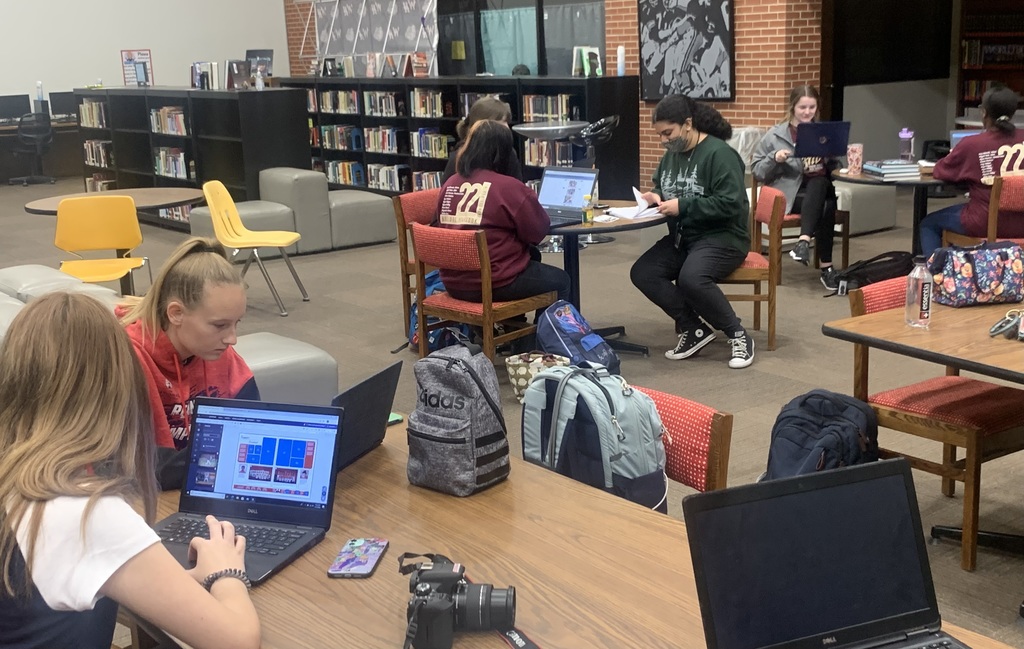 Mr. Bowman proudly shows off his students' entries at the recent 2022 WHSD Art Showcase!

White Hall High School Cheer and Stepper Tryouts will be held at White Middle School. Cheer tryout practices begin on Tuesday, March 8th in the WHMS gym. Stepper tryout practices begin Monday, March 14th in the WHMS gym.

On CAPS day WHHS Ambassadors led incoming 9th graders on campus tours. Pictured (from left to right): Anna Hobson, Caleb Menard, Jay Dempsey, Kamryn McEntire, Kaejah Hodge, Arabella Flanigan, Leah Randle. Not pictured: Lilly Hood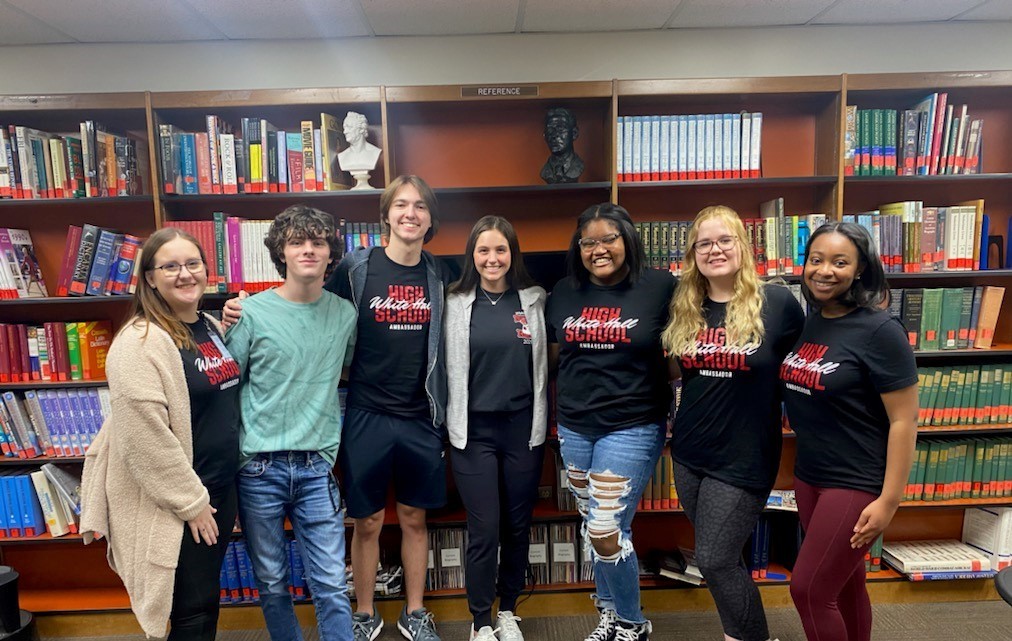 CAPS day!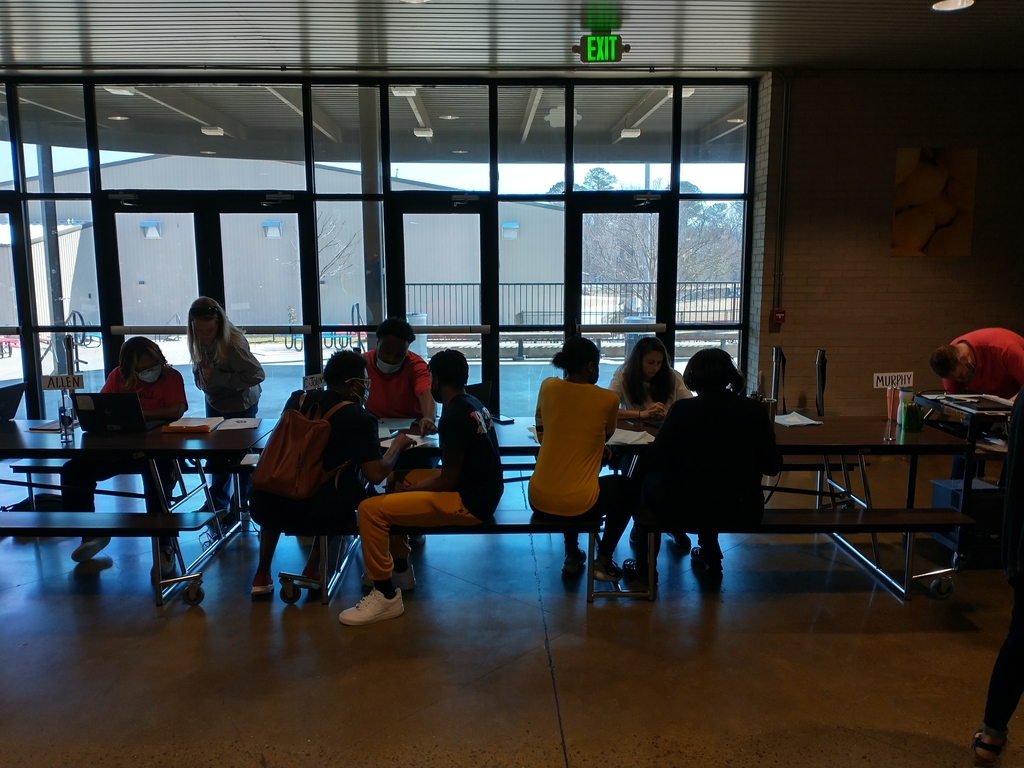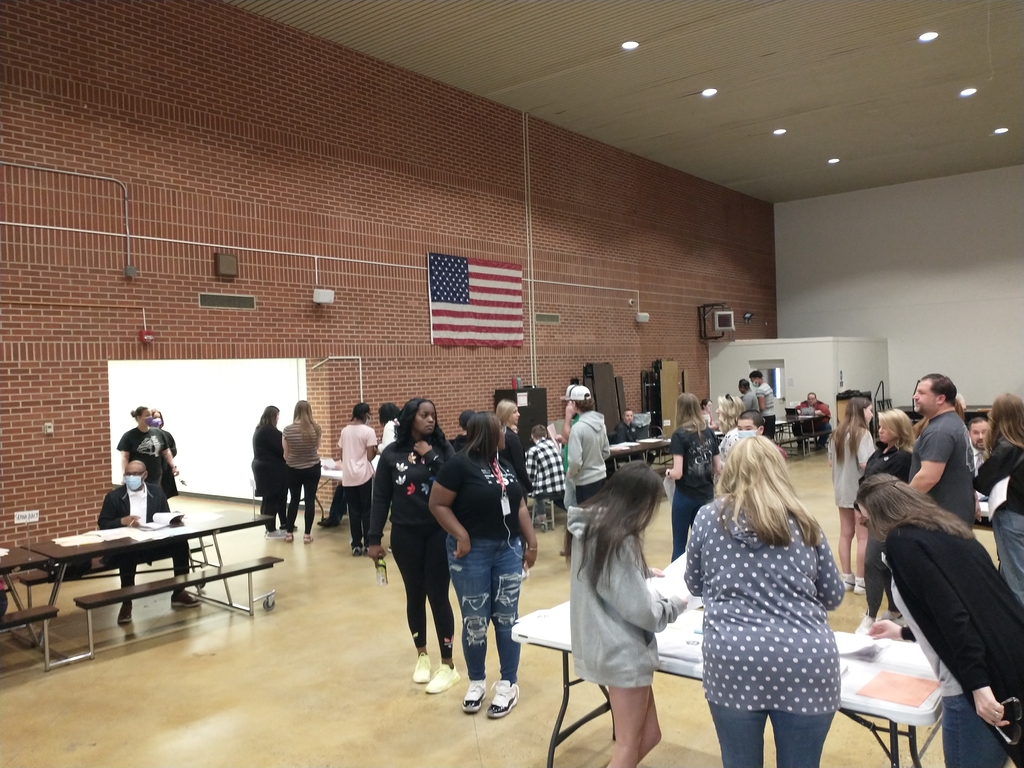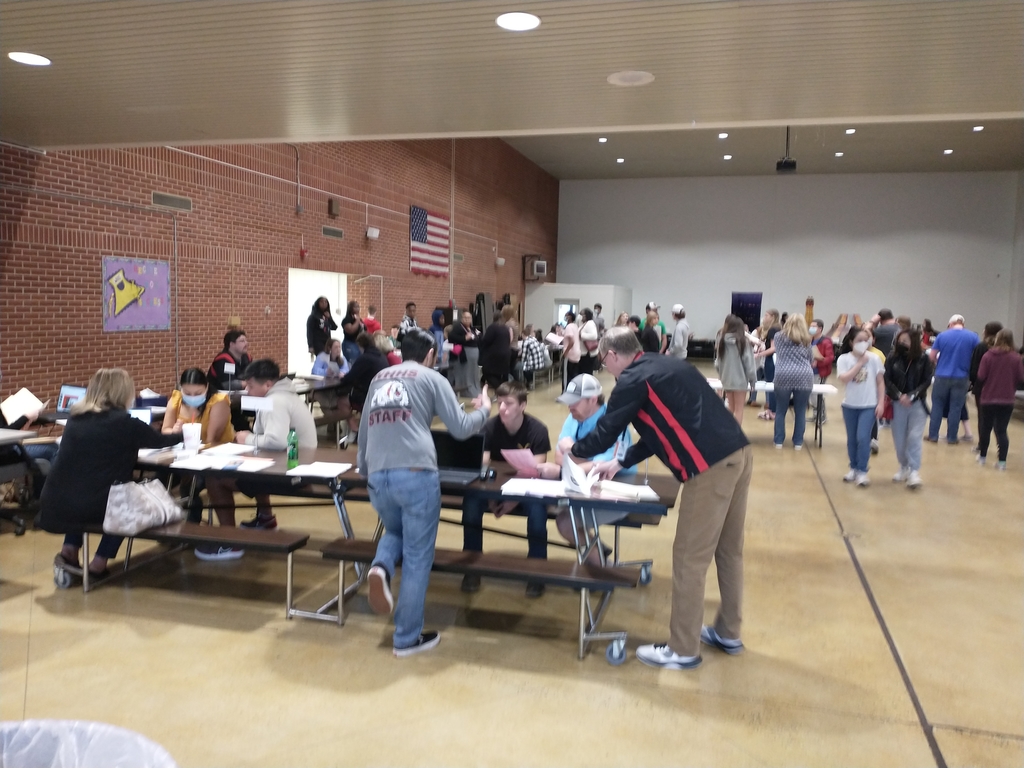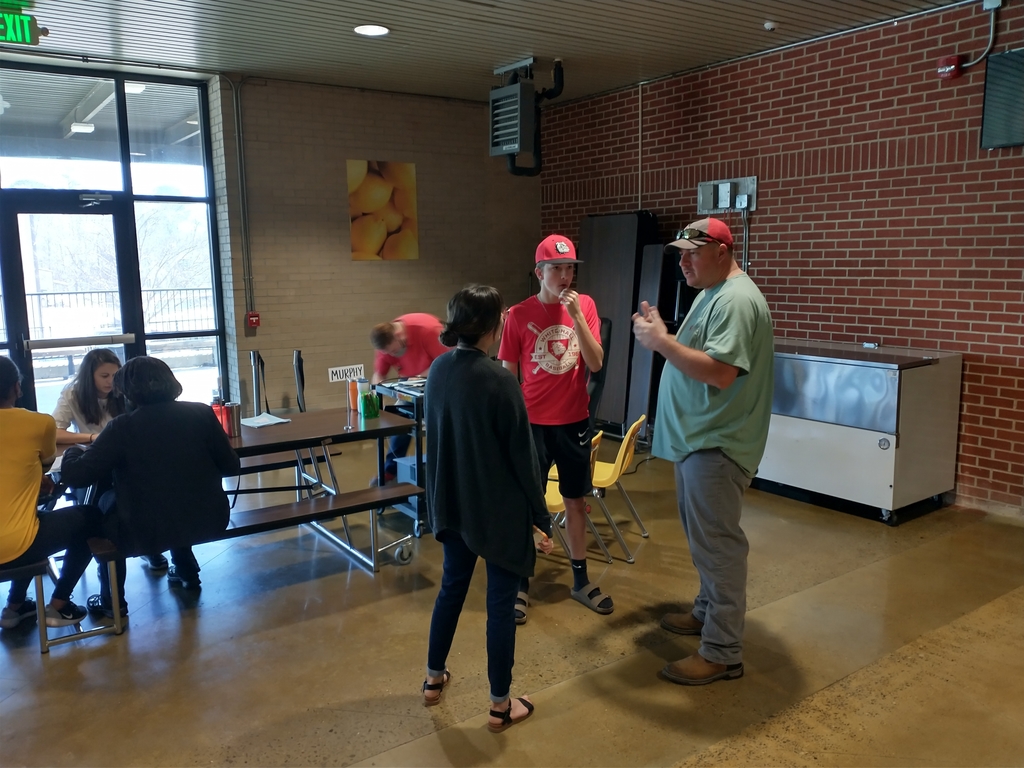 Don't forget CAPS tomorrow. High School cafeteria 11:00am-6:00pm.

Reminder: Grades 9-11, CAPS is Tomorrow (Friday, March 4) from 11AM to 6PM in the HS Cafeteria. Please make plans to attend during your scheduled time. This is not a day off.

Mrs. Kelly''s choir students are practicing their dances for the April 9th Choir Happening!

WHHS will have several students' art work displayed at today's WHSD Art Showcase located at the Community Center from 5:00 - 7:00.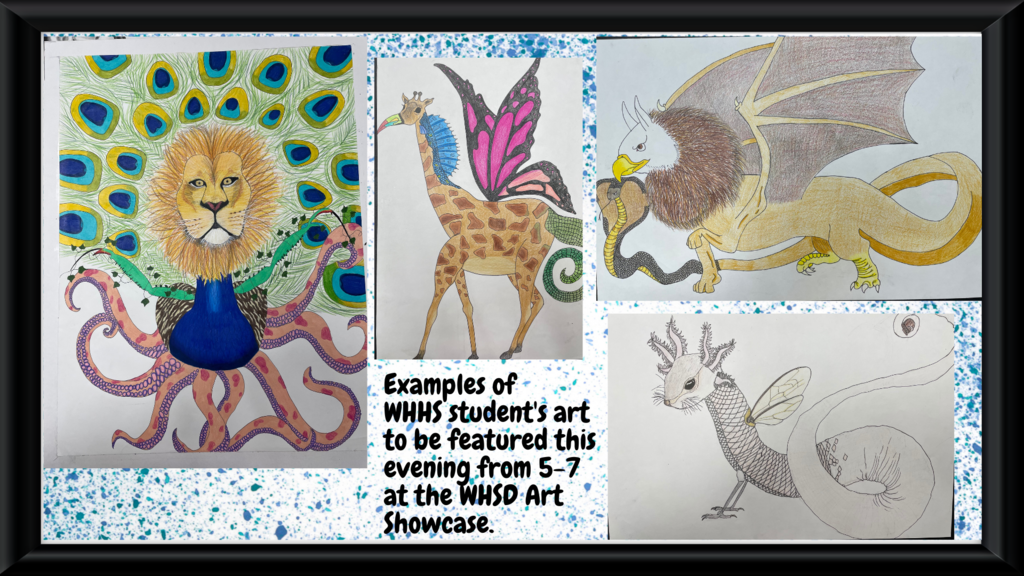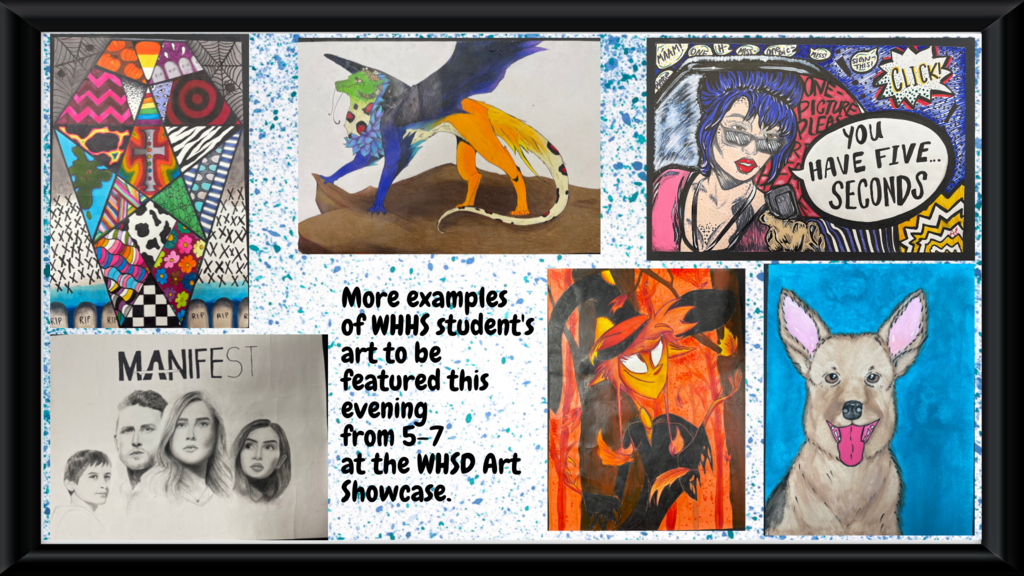 Congratulations to the WHHS Students who made the Arkansas All-State Choirs. Pictured from left to right are Anna Mathews, Caleb Menard, Anna Hobson, Wesley Brown, Caroline McGahhey, Noah Reinking, and Leah Randle.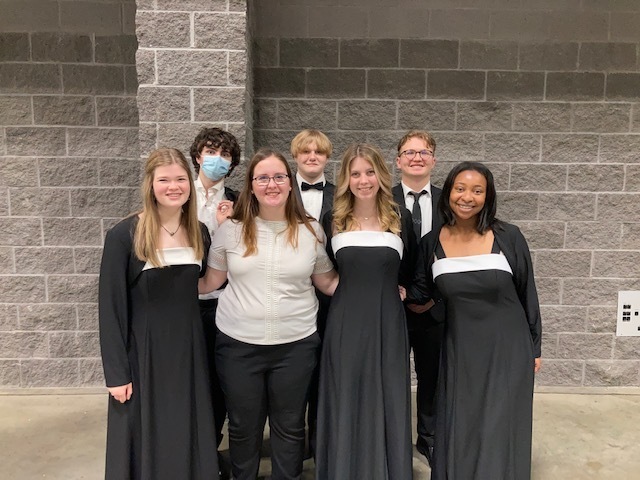 The White Hall School District ARTS SHOWCASE will be held at the Community Center TONIGHT from 5:00 - 6:30. Please come out, and support art work from all grades of White Hall students.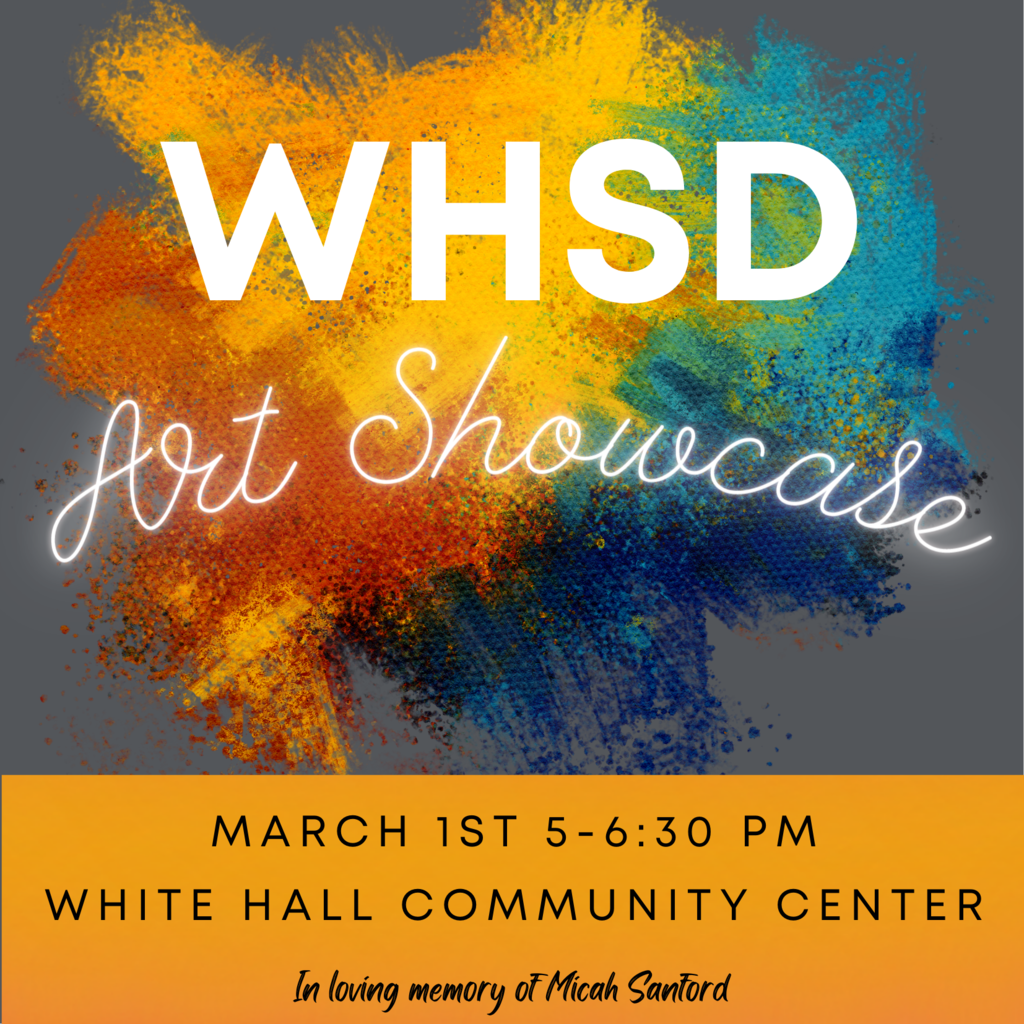 Attention 10th Graders: We will be touring the Vocational Center on the campus of SEARK on Thursday. CAPS is Friday; so, if you are interested sign up in the counselor's office. Programs of study include: Nursing, Welding, HVAC, Criminal Justice, Computer Science and more.