Support your child's mental health and wellness by joining an informative event for parents and educators TONIGHT from 6:00-7:00 PM. Ask questions of leading psychologist Dr. Sufna John and learn about free resources. Join at bit.ly/ADE-Family.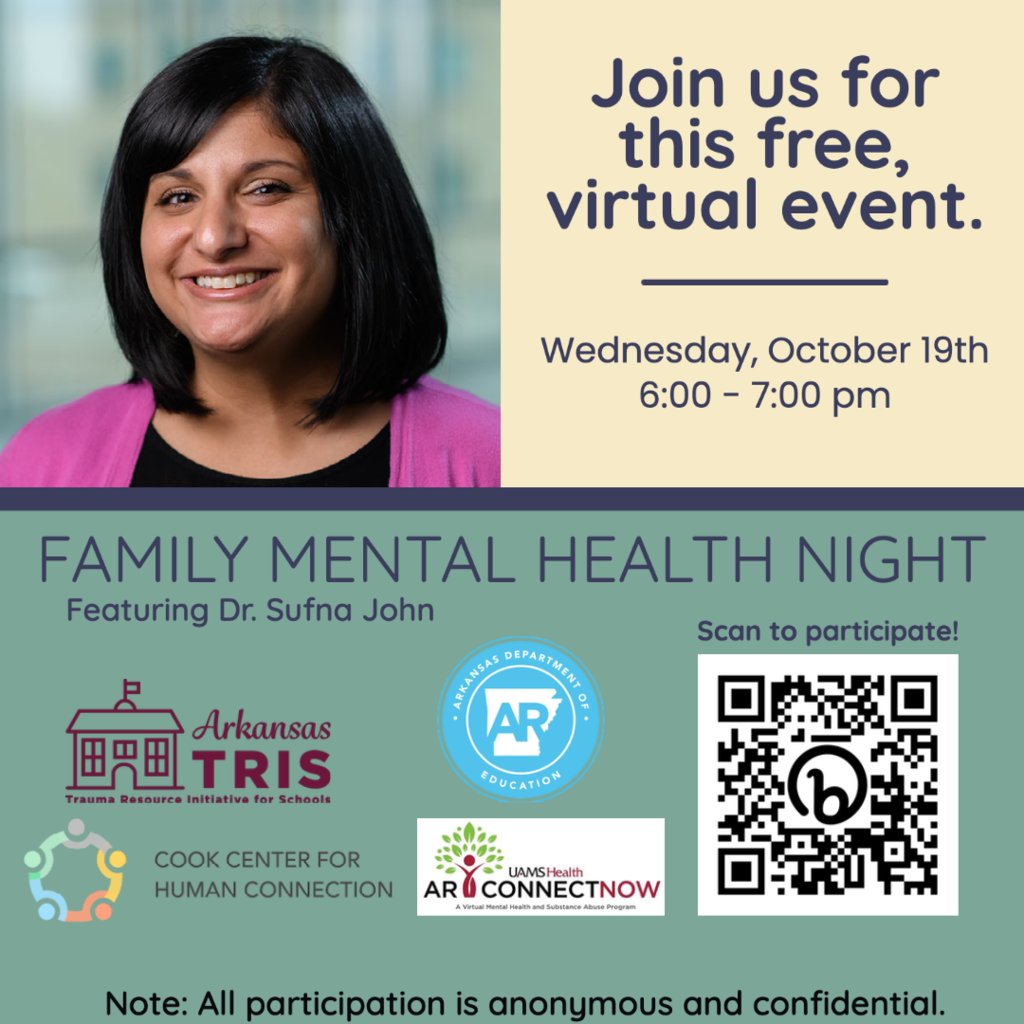 Please call 247-2171 for transportation questions or concerns.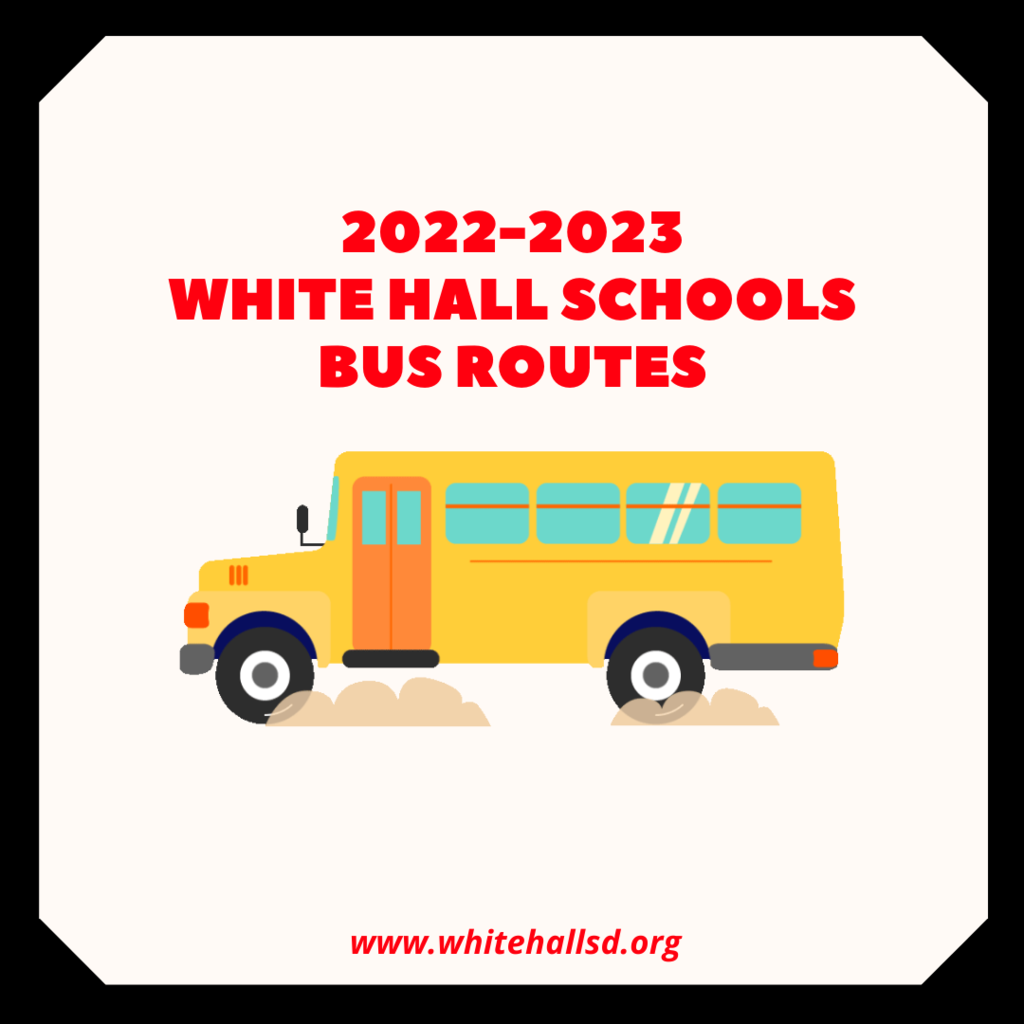 The White Hall School District has a Special Education teaching position available. To join our team, go to
www.whitehallsd.org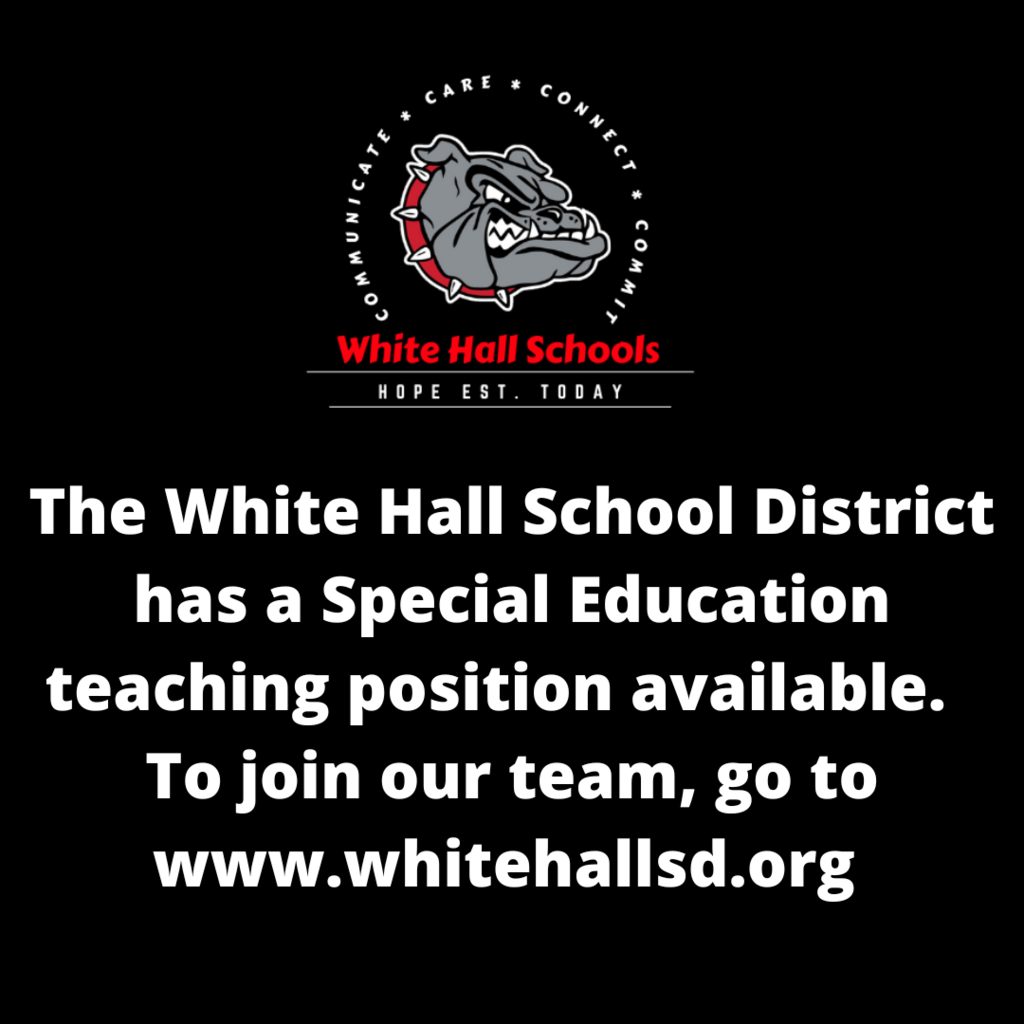 White Hall School District counselors and administrators met with Pinnacle Pointe to plan mental health services for the school year. We are so grateful for this important partnership.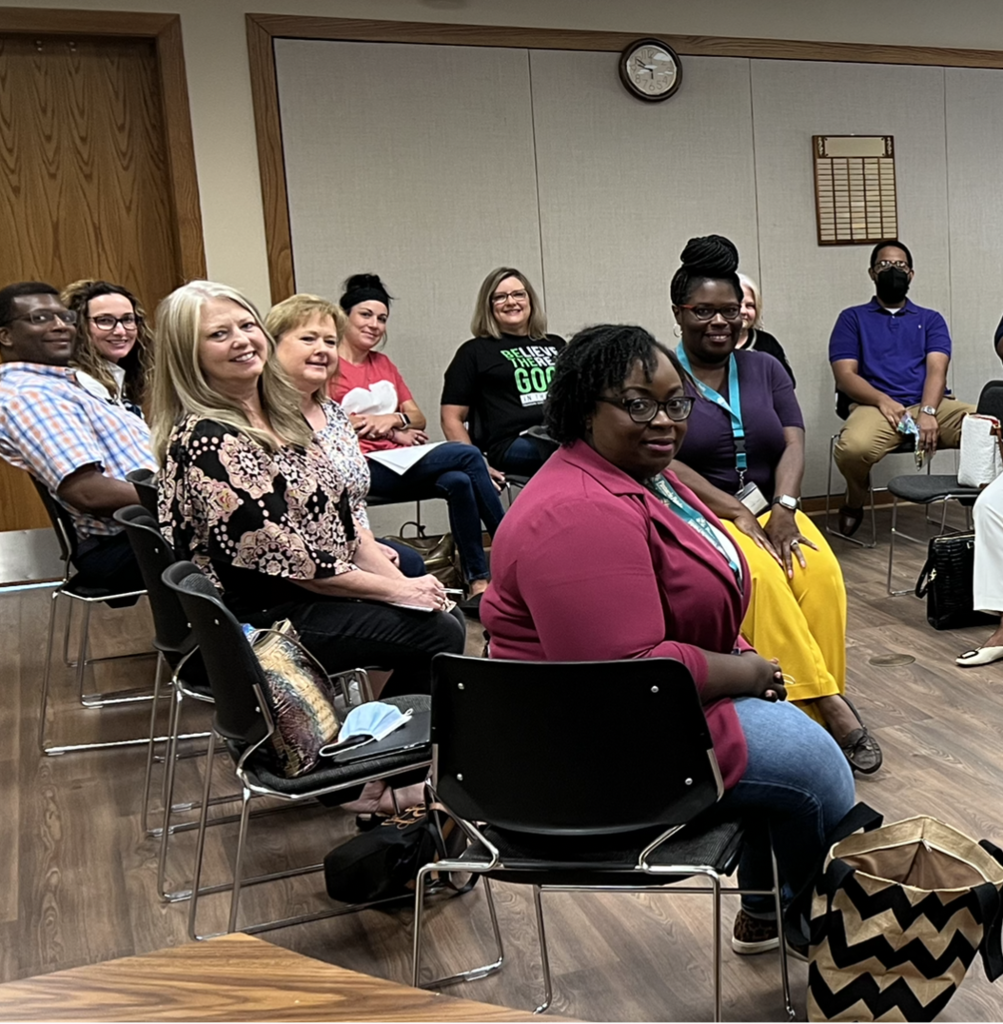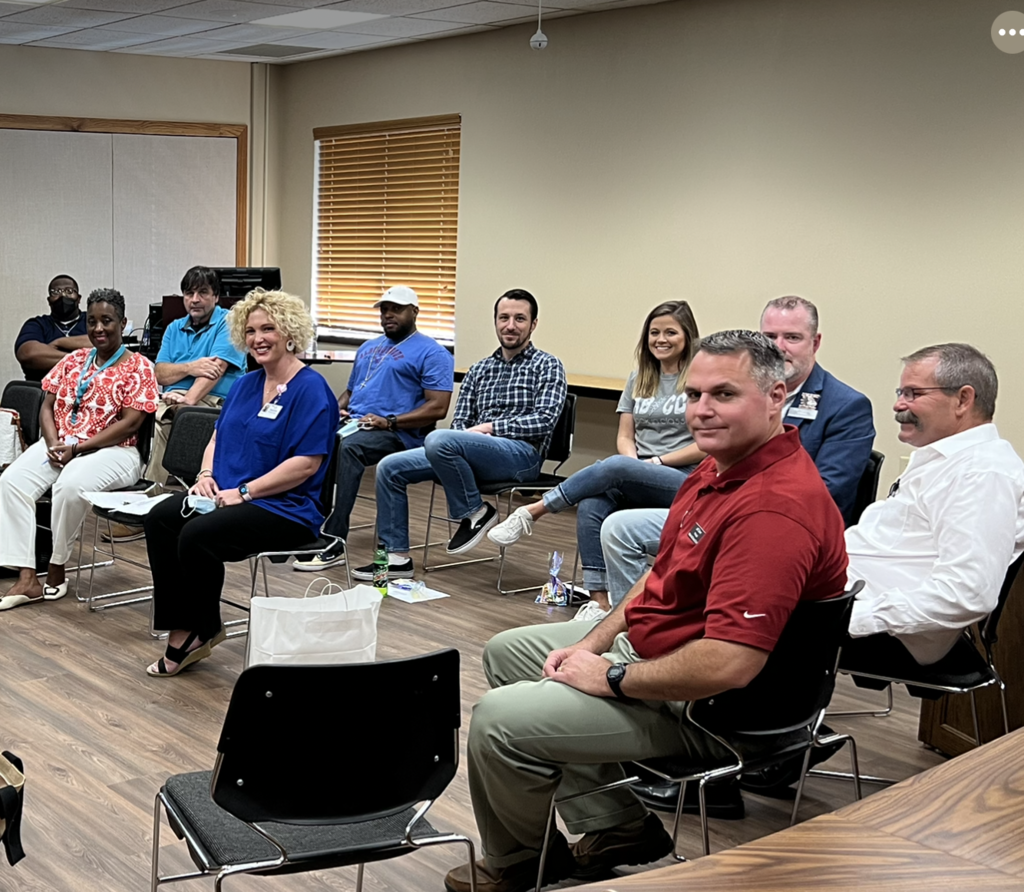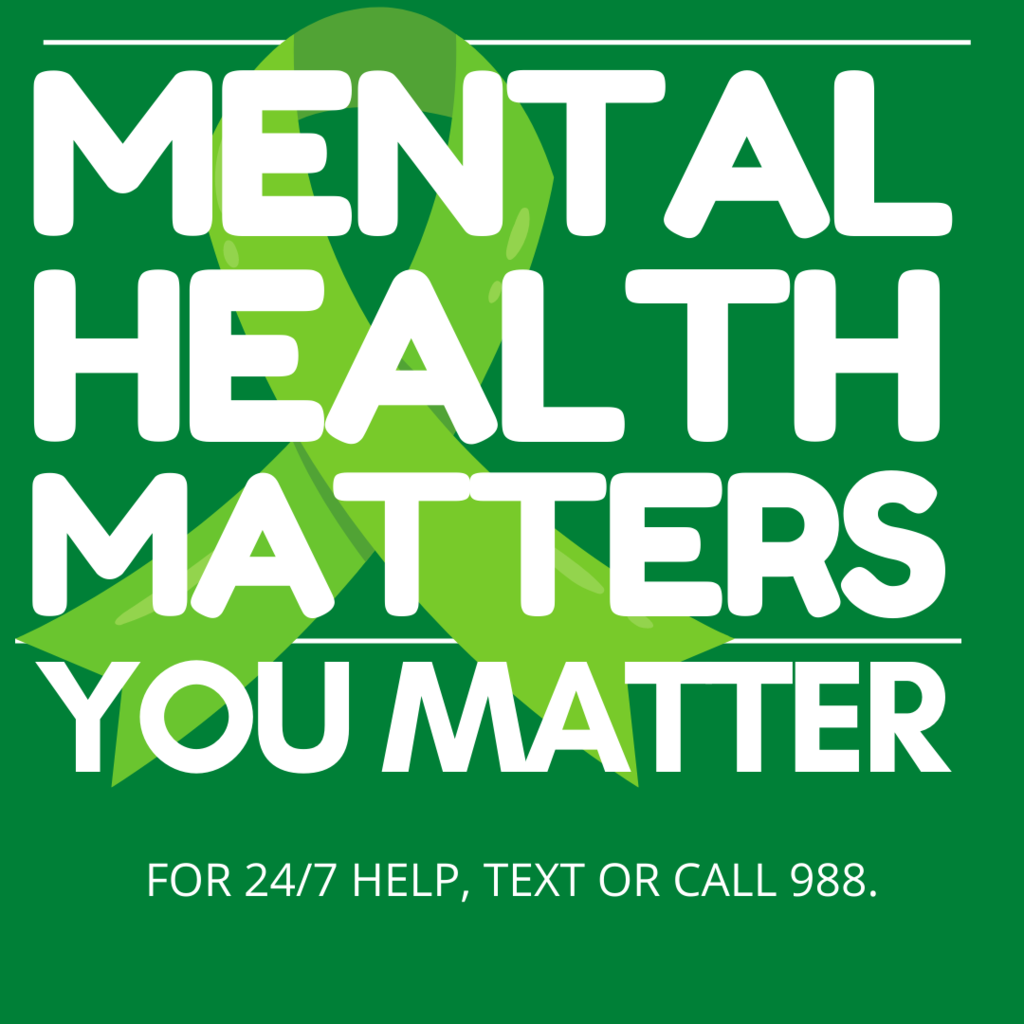 Student Registration for Hardin is open everyday in the school office from 8:00-4:00.

Classroom rosters will be posted on August 12th at 4:00. Come checkout who your student's teacher will be!


Thank you to our students and teachers for a wonderful school year! We wish you a safe and happy summer break!! ***Parents: You should have also received this message as a text. If you did not, you may have opted-out. To rejoin, text START to 98900.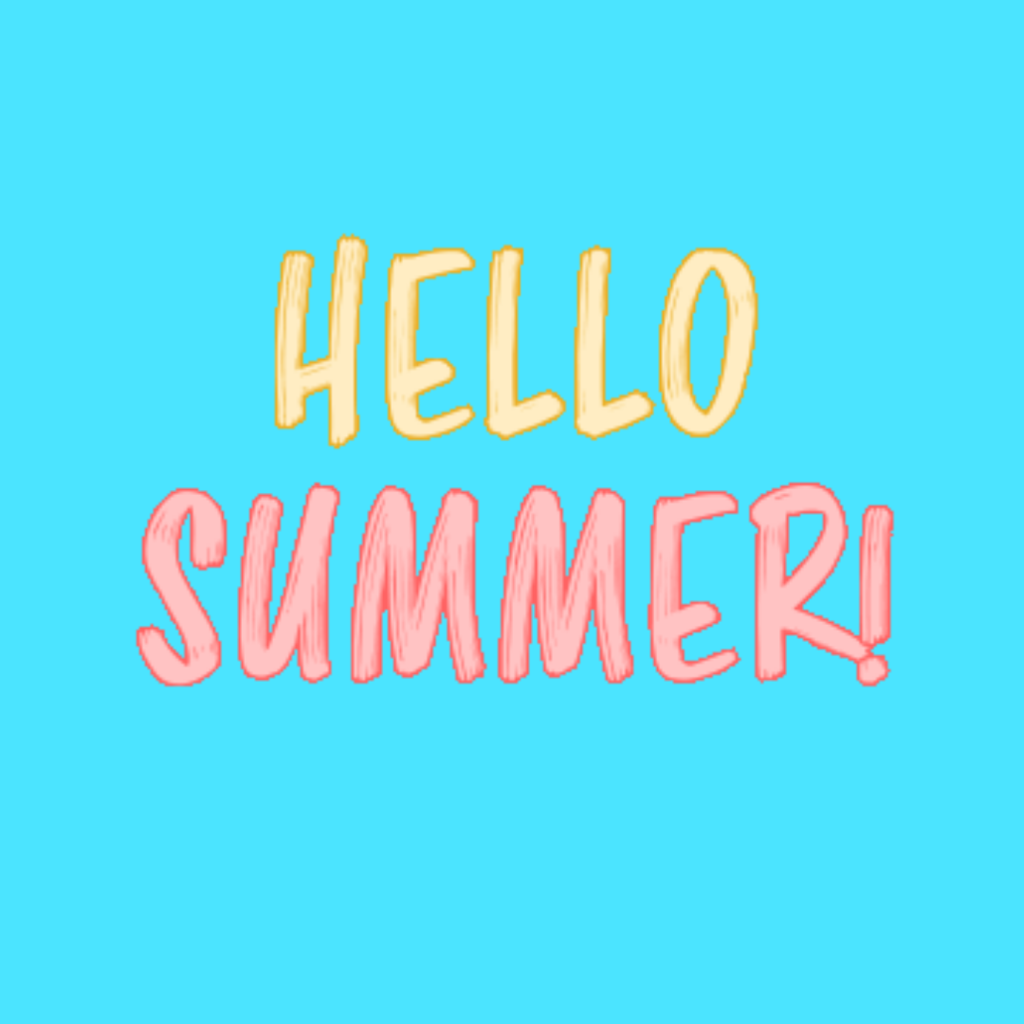 Article 14 Section 3 of the Arkansas Constitution requires that the school millage appear on election ballots even if the school district is not asking for an increase. When you vote today, please know that the White Hall School District is not requesting an increase in our millage.

Graduation Ceremonies for the Class of 2022 will be tonight at 7:00PM. Please help us make this celebration a positive experience for everyone. We ask for your cooperation with the following guidelines: Do not bring "Fat Heads", posters, banners, umbrellas or any other item that will obstruct other's guest view. Air horns or any other noise maker are not allowed, so we can hear everyone's name when it is called. Please arrive early and be in your seat by 6:55.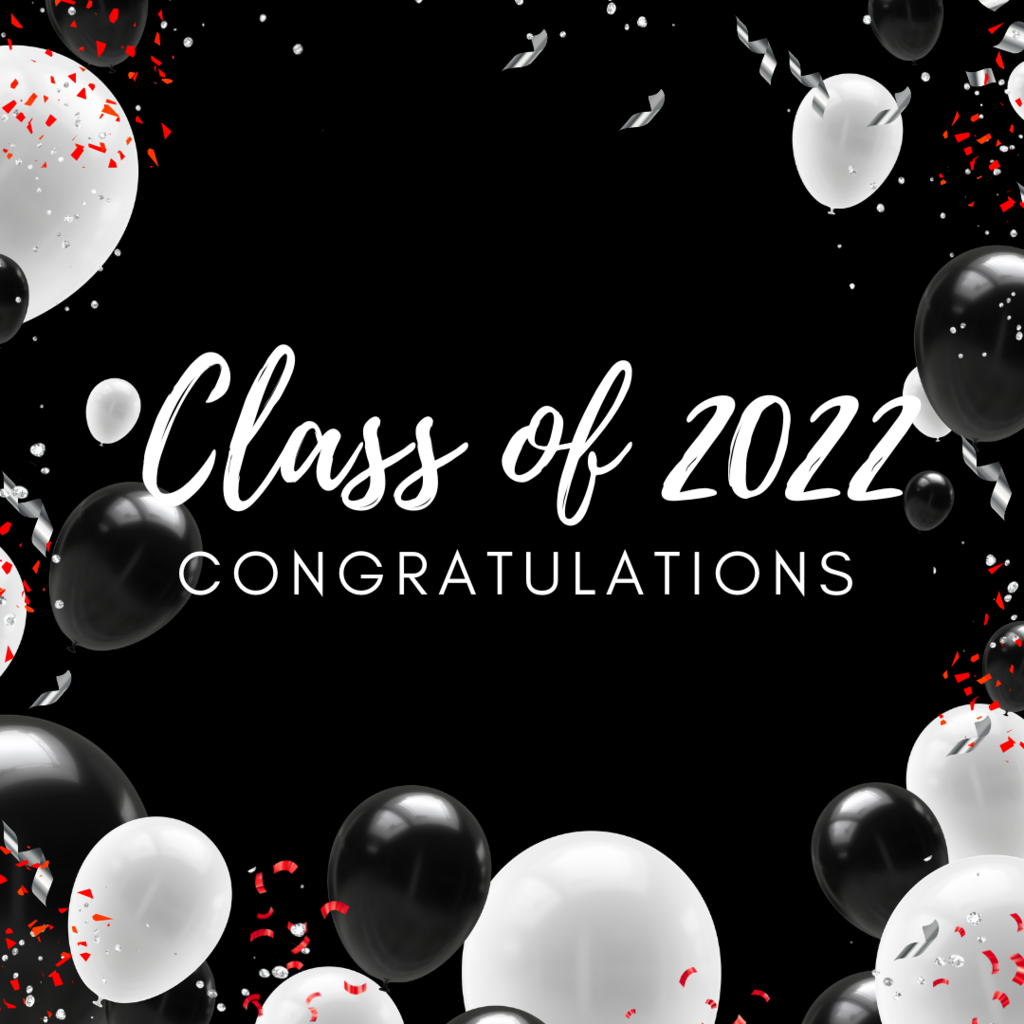 Please join the White Hall School District on March 1, 2022 for the 2022 Art Showcase. It will be held at the White Hall Community Center from 5:00pm-6:30pm.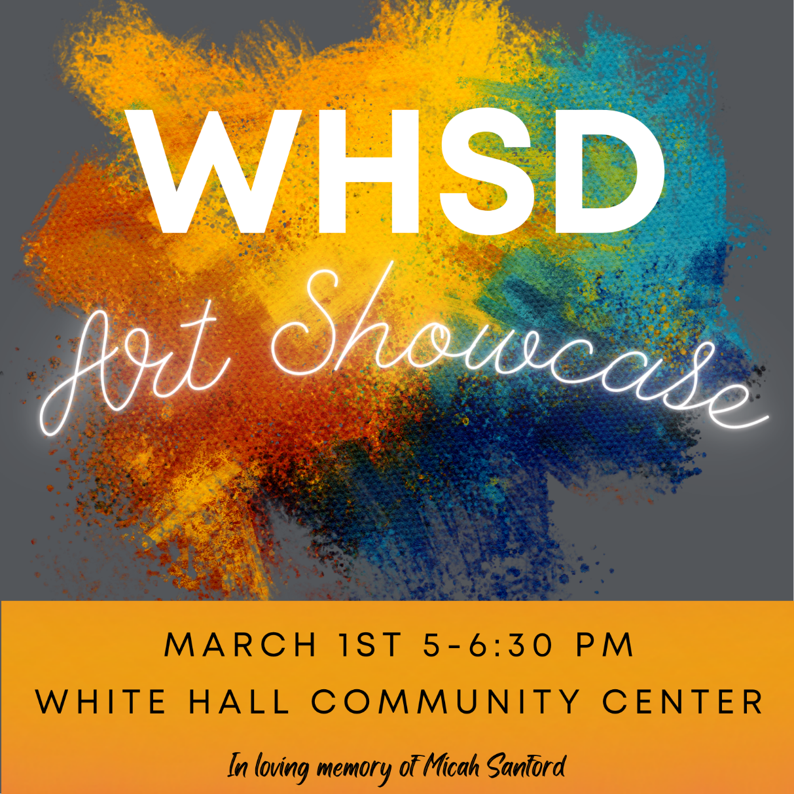 Due to incoming inclement weather, the White Hall School District will be closed on February 3rd. We will use an AMI Day. Work will be provided through Google Classroom. Teachers will be available to answer questions during the school day. Notify your teacher if you are unable to access google classroom. Please stay safe.

In the event of inclement weather, the school district will report school closings to local news sources. Alert text messages will be sent to parents, and we will share the closing on our website and social media accounts. If your contact information has changed, please contact your school to make changes.

Due to the increase in COVID-19 positive cases and students quarantined in our district, masks will be required for the next seven days. At that time, we will reevaluate our numbers. If the numbers decrease, we will remove the mask mandate. Thank you for your cooperation and understanding as we work to protect the health of our students and staff.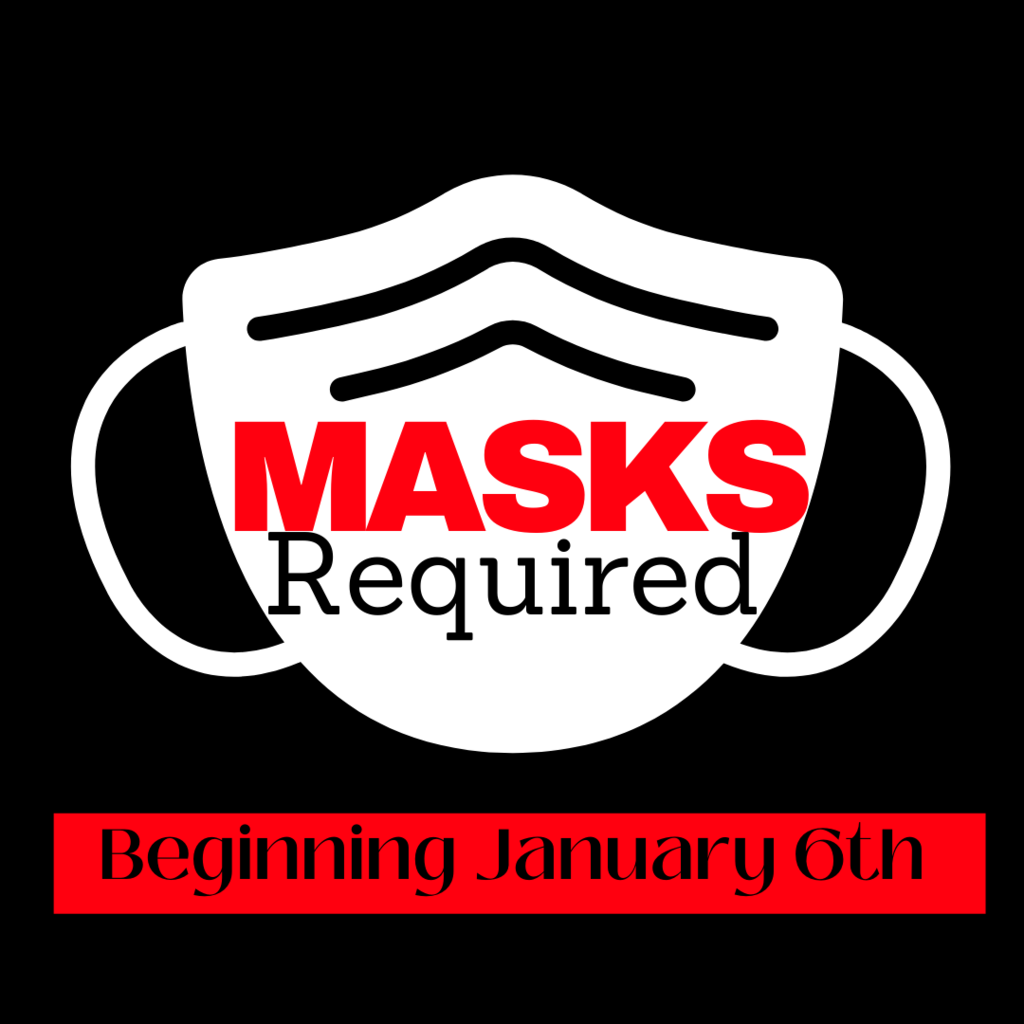 Support the Bulldogs even if you can't attend the State Championship in person. You can watch the game for FREE. Arkansas PBS will be airing the class 5A game between the WH Bulldogs and Pulaski Academy at 7PM on December 3rd. Learn more at
https://myarpbs.org/sports
.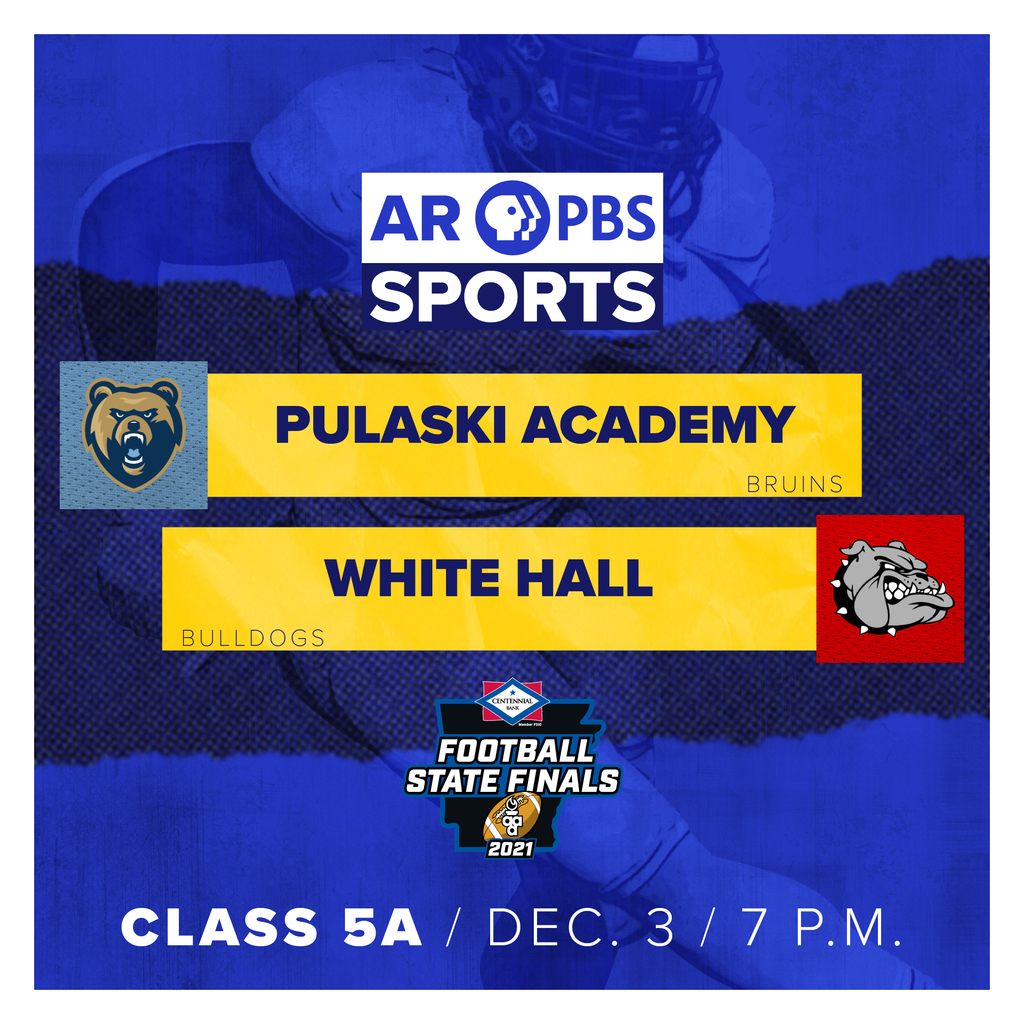 DATE CHANGE: The second dose of the COVID-19 Vaccine will be given on December 9th at 10:00 AM. This is only for students that received the first dose of the vaccination at Hardin Elementary School.

Hardin Parents: The second dose of the COVID-19 Vaccine will be given on December 2nd at 10:00 AM. This is only for students that received the first dose of the vaccination at Hardin Elementary School.

The FDA and CDC have approved the low dose COVID-19 vaccination for children ages 5-11. If you would like your student to receive the vaccine, please return the consent form to your campus by November 5th. We will notify you of the date of the vaccine clinic as soon as it is available. Students must have a signed consent form to receive the vaccination. Consent forms were sent home last week. The forms can also be printed by going to
https://5il.co/118lh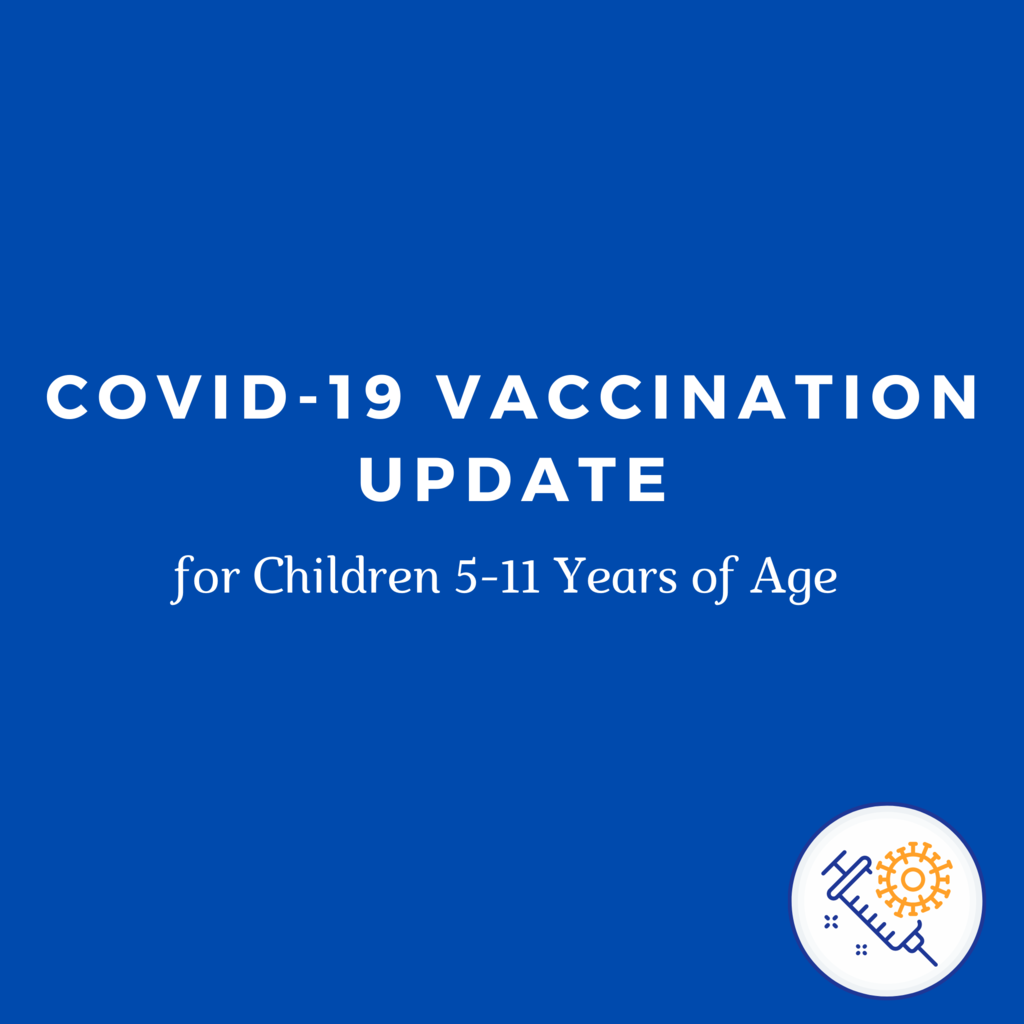 Attention Virtual Parents: If you would like your child to have school pictures taken, please attend the session at your home campus. Forms will be available that day.