On Thursday, April 21st, the White Hall FFA Chapter held its 2nd Annual Awards Banquet. Chapter Advisors, Kisia Weeks and Cami Wells, recognized 65 students receiving industry-recognized certifications. The Chapter also celebrated the accomplishments of its 57 graduating members. White Hall FFA Scholarships for $500 were awarded to Madda Evans and Ryan Lea. United Welding Institute Award each of the following students a $1000 scholarship: Jack Ryan Williams, Aiden Webb, Ty Wright, Daniel Skorcz, Tristan Irvin, Reed Johnson, Jared Lunsford, and Drake McNeese. Arkansas Elite Welding Academy awarded Christopher Ibbotson a $1,500 scholarship. Madda Evans received a $1,000 scholarship from Jefferson County Farm Bureau.
Chad and Rebecca Pittillo presented 16 students with scholarships in memory of their son and FFA Member, Isaac Pittillo. Isaac was passionate about FFA and the opportunities FFA afforded the White Hall High School student body. The Isaac Pittillo Scholarship was received by the following FFA members: Daniel Yates - $2,000, Brayden Robinson - $2,000, Sophie Weaver - $2,000, Carsen Terrell - $2,000, Tyler Brenke - $1,000, Garett Rhodes - $1,000, Jack Ryan Williams - $1,000, Jack McCombs - $1,000, Davis McEntire - $1,000, Caleb Taylor - $1,000, Ryan Lea - $1,000, Nicholas Coleman - $1,000, Carson Yarbrough - $1,000, Drake McNeese - $1,000, Aaron Wheeler - $1,000, and Chris Ibbotson - $1,000.
To give to the Isaac Pittillo Scholarship Fund, go to https://www.arcf.org/give-online/ and search Isaac Pittillo Scholarship.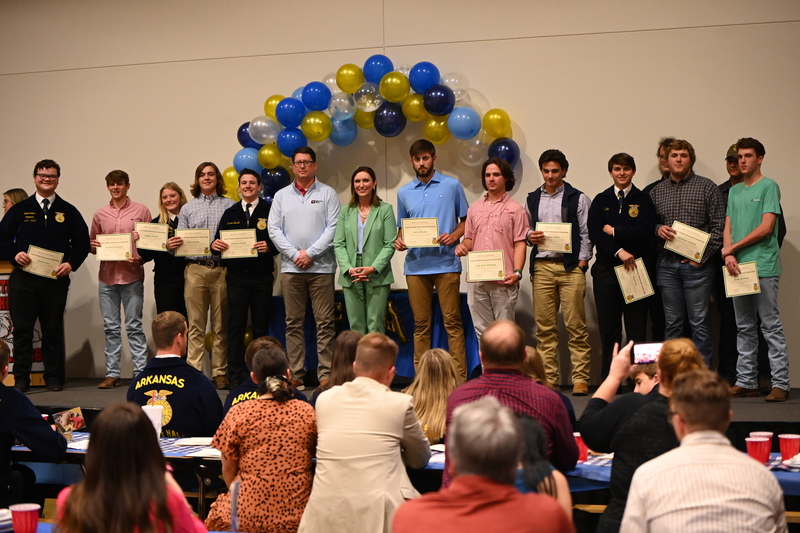 Seniors Awarded the Isaac Pittillo Memorial Scholarship by Chad and Rebecca Pittillo
Front Row from Left to Right: Daniel Yates, Brayden Robinson, Sophie Weaver, Tyler Brenke, Carsen Terrell, Chad Pittillo, Rebecca Pittillo, Garrett Rhodes, Jack Ryan Williams, Caleb Taylor, Ryan Lea, Nicholas Coleman, and Drake McNeese; Back Row from Left to Right Carson Yarbough and Chris Ibbotson --Photo by Tonia Breeding Photography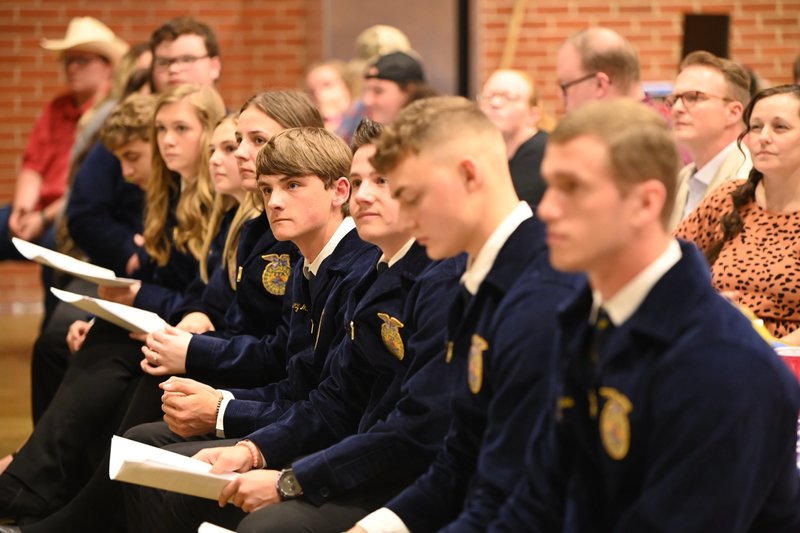 Photo by Tonia Breeding Photography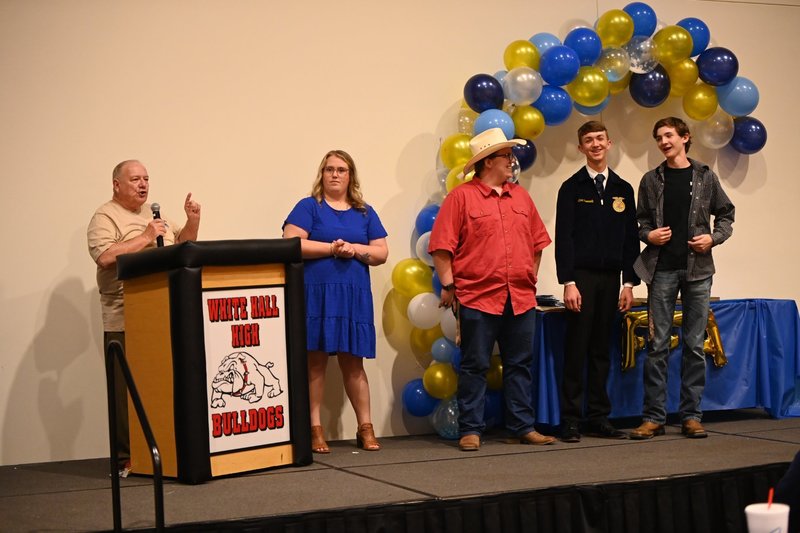 Ms. Weeks with White Hall's first students to show livestock: Jeremy Cozad, Daniel Chenault, and Isaac Witcher.
Photo by Tonia Breeding Photography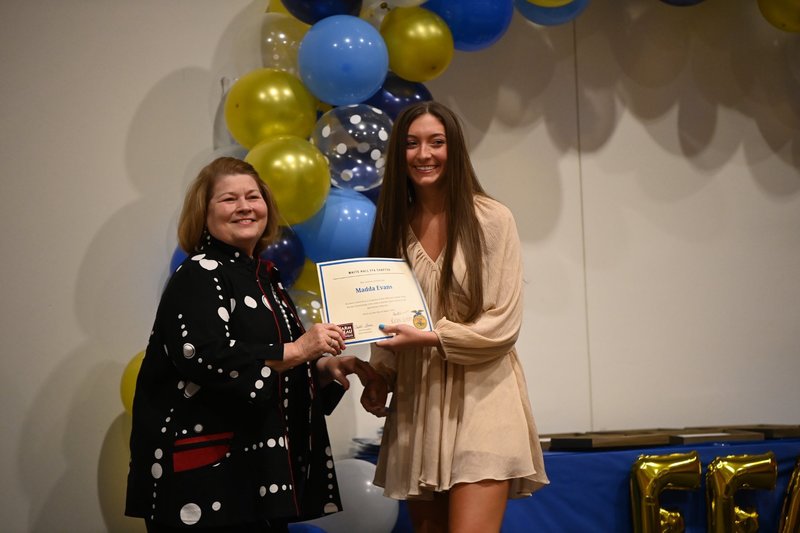 Madda Evans receiving the Farm Bureau Scholarship
Photo by Tonia Breeding Photography