EDIT MAIN

The White Hall School District will be providing Blended and Virtual learning opportunities for the 2020-2021 school year. Please review the 2020-2021 Ready for Learning Plan and the Frequently Asked Question. We will continue to provide updates for the upcoming school year to this page. This page provides a section for Blended (Onsite) and Virtual Learning.
---
BLENDED (ONSITE) LEARNING
Students that choose blended (onsite) learning will receive instruction from their classroom teachers. Teachers and students will use Google classroom while on campus. This will also teachers and students the opportunity to learn how to use google classroom for instruction. In the event of a school closing, the teachers and students will prepared to continue learning using google classroom as the learning management system. Teachers will provide both prerecorded and live videoed lessons. Students will receive and submit assignments through google classroom.
Mrs. Debbie Jones, Director of Curriculum along with Mrs. Patsy Garner and Mrs. Margie Parker have important information to share with our blended (On-Site) students. Click here to view their message.
In addition, each campus has creating building specific plans for the return to school on August 24th. Information is being added daily. Click on your school to learn more.
White Hall Middle School Reentry Plans
White Hall High School Reentry Plans
The White Hall School has implemented steps for reporting positive cases of Covid-19. Please review the White Hall School District Covid-19 Reporting procedures.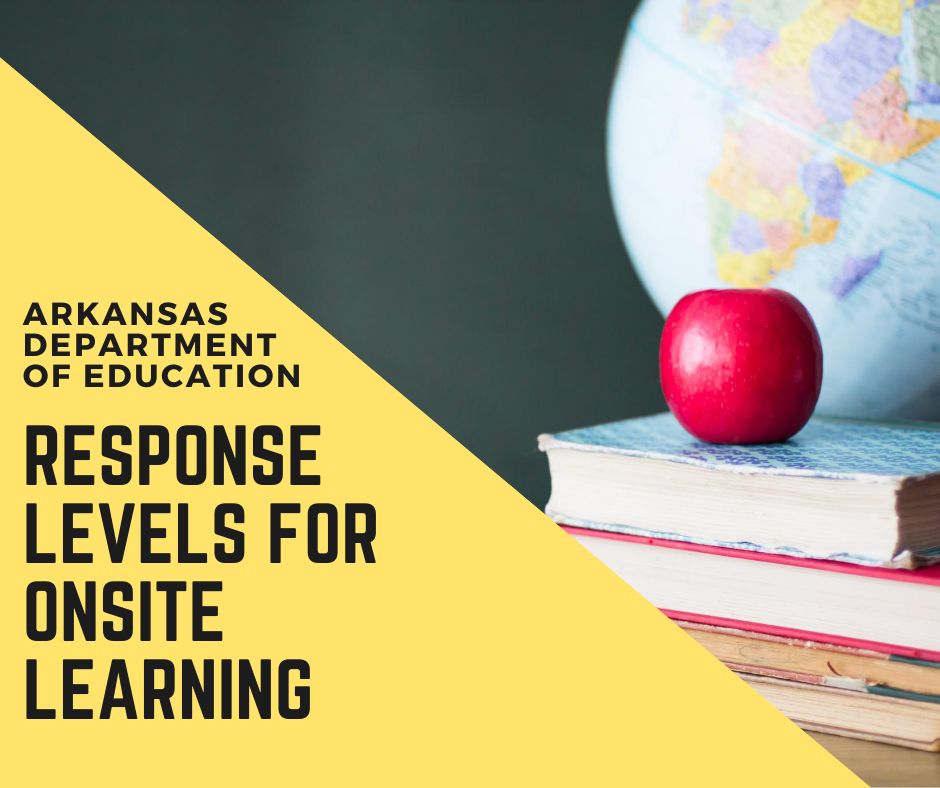 You can read the full document here:
ADE Response Levels for Onsite Learn
---
VIRTUAL LEARNING
Students that choose Virtual Learning will receive all instruction through a digital platform. Instruction will be provide by highly qualified Arkansas teachers. The teachers are employed through the digital platform. They are not White Hall School District Teachers. Students in grades K-8 will use Edmentum as the digital platform. Students in 9th-12th grade will receive instruction through Virtual Arkansas. Please click on the word Edmentum or Virtual Arkansas to learn more. Please complete the Bulldog Virtual Application. It can be found below.
On August 3, 2020, a parent webinar was held for students that will be participating in Virtual Arkansas. Please review the following video if you were unable to attend.
Parent Guide to Virtual Arkansas
Virtual Arkansas Parent Webinar