Lunch Information
Click on the image below and to see our school breakfast and lunch menu!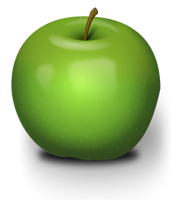 2019-2020 Meal Prices
Lunch:
Students: $ 3.00
Reduced: $ .40
Guests: $ 5.00 Extra Milk: $ .35
Breakfast:
Students: $ 1.50
Reduced: $ .30
Guests: $ 2.25
Information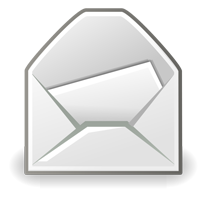 Payment
Please place all money in an envelope with the following information:
You may make checks payable to Moody Elementary. There will be no change returned. *Please do not send book fair money, field trip money, etc. with your child's lunch money.
We ask that you prepay your student's meals. Charging is strongly discouraged. They will not be served school breakfast or lunch, after $27.50 in charges have been accrued.
A statement will be sent home for students owing for meals. You may get on line at myschoolbucks,com to check balances and make payments. Please be aware that there is a small fee to make payments.
Free/Reduced Meals
If your child received free/reduced lunch last year, you must complete a new form for this year. Applications must be turned in within 10 days of the student's arrival at school. This does not apply if you have received a letter stating that your child is Direct Certified. Forms are provided to every student at the beginning of the school year and are available in the office.
Guest Lunches
Guest lunches are $4.00 each. If you would like to eat with your student, please notify the school in advance. Please send your money in an envelope on or before the day you plan to eat. Please stop by the office.
If you have any questions, you may contact the school at 870-247-4363 or email at riceg@whitehallsd.org .
My School Bucks
New way to pay for your child's lunches:




mySchoolBucks brings you the convenience of managing your student's school-related payments*.

- Securely fund your student's account via credit card, debit card or your checking account

- No waiting necessary! Fast and Easy account funding

- Customer Support to help answer any questions

- Low balance alerts, recurring payment options, review purchase history

- Avoid the hassle of going onto campus and shop the Student Store online*!

- Pay for any school related fee; meals, lab/library fees, athletic/club fees, sporting events and so much more!

- Manage school registration forms

mySchoolBucks is your online portal to see information and pay your student's school related fees such as meals, tuition, lab or library fees, athletic or club fees, sporting events, and more! Adding funds to your students account is easy:

First, access your account on mySchoolBucks and add your students. If you have multiple children, you can make multiple deposits for each child during your transaction.

Next, make a payment. The deposit amount can be placed against a credit card, debit card or your checking account. All payments are securely processed using our highly secure website and encryption. All payments are quickly credited to your students account.

Last, visit our School Store* to purchase other school related items.

*Not available in all areas
(SchoolBucks and Pinnacle use the same password.)